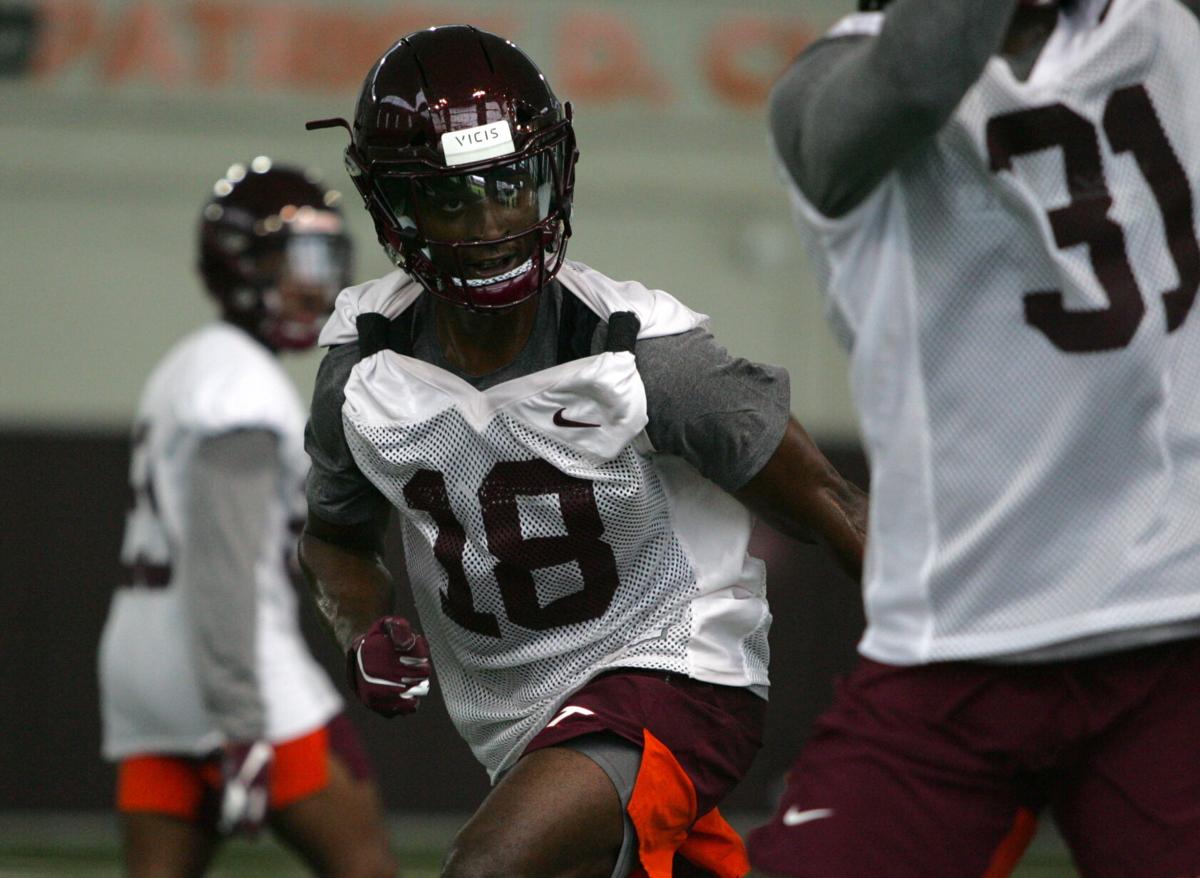 BLACKSBURG — Virginia Tech's scholarship numbers at safety keep getting worse.
Tech coach Justin Fuente told reporters on Monday that safety Tyree Rodgers won't play the rest of the year to focus on academics. The fifth-year senior is listed as the team's No. 2 free safety behind Divine Deablo.
Rogers played against Duke, but didn't record any statistics. He will have a year of eligibility with the NCAA granted fall student-athletes an additional year in the wake of the COVID-19 pandemic. 
The Hokies opened the season with 15 scholarship defensive backs and eight of those were safeties. They have eight games left and are now down to five with Devon Hunter (suspension) and Nasir Peoples (injury) also expected to miss the entire season.
Tech faced a worst-case scenario of sorts in recent weeks when the secondary was also hit with what Fuente described as a "concentrated" COVID-19 outbreak that forced Armani Chatman, Devin Taylor, Brion Murray, Divine Deablo and Keonta Jenkins to miss time.
Linebacker Alan Tisdale ended the game at safety alongside Matheny.
"We're drawing stuff up on the sideline trying to get 11 people out there," Fuente said. "It was like eighth-grade football – that's what it was. So, I hate it for our kids, but that was the situation we were in, and Alan went out there and did the best he could.
Fuente expects Deablo to be back in the lineup against Boston College. Chatman and Taylor both played against North Carolina as did starting cornerback Jermaine Waller, who missed the first two games still recovering from the foot injury he suffered last season.
It will be all hands on-deck at safety for the rest of the season as Tech coaches look to get a few more guys ready to play the position in case of emergencies like the one they faced on Saturday.
"Getting guys back at both corner and safety is going to help us," Fuente said. "I mean, we were unable to even cross train anybody because we didn't have anybody at the other spots. So, getting some depth back at corner will certainly help us and some other places to at least open up the possibility for us to be able to move some people around and be ready to go...We've got to take what we've got to find a way to make it work."​
Mike Niziolek is the Virginia Tech football beat writer for The Roanoke Times. Follow him on Facebook and Twitter.
Be the first to know
Get local news delivered to your inbox!