During one game of the 2018 Danville Braves season, an umpire was injured in an early inning, so H.F. Haymore Jr. was brought in from the crowd to take his place.
Haymore had 41 years of experience umpiring for the Virginia High School League, and he also worked 32 games in the Appalachian League in 1995 when there was a shortage of trained umpires, so he was a suitable replacement.
"I worked the rest of the series with the guys out there," Haymore, 79, said chuckling when recalling the memory last week.
It's a story that so beautifully captures the charm of minor league baseball.
Only in the rookie league can a season-ticket holder since the team arrived in 1993 be called in from the stands, like a reliever from the bullpen, and wear civilian clothes while working the basepaths.
Minor league baseball has other quirks, of course — from the kooky mascots to the eclectic promotions. But more than that, it's a family friendly atmosphere where fans can see young players before they're household names.
And it is in small communities like Danville where minor league baseball teams spark the love of the game in children whose families can not always justify the trip to an MLB city like Atlanta or Washington, D.C.
The stakes are not as high, but the game is possibly more fun.
But minor league baseball is in danger.
As major league owners and players continue to grapple over the terms of a shortened season stemming from the coronavirus pandemic, teams in the minor leagues remain in similar limbo.
Further, it has been well-reported that Major League Baseball is considering the elimination of at least 42 minor league teams — a group that includes Danville and its nine other Appalachian League members — following this year.
No decision has been made regarding the team's future for this season or beyond. According to a statement from the team and the Appalachian League, the season is "delayed indefinitely."
Monday was supposed to be Opening Day for the Braves, but it is now relegated to being just another Monday.
Because nothing is official, it may be too early to deliver a full requiem for the Danville Braves, but fans are already starting to fear the worst.
"It's been fun since Day One," Haymore said, "and I think all baseball fans in this surrounding area are going to miss it tremendously."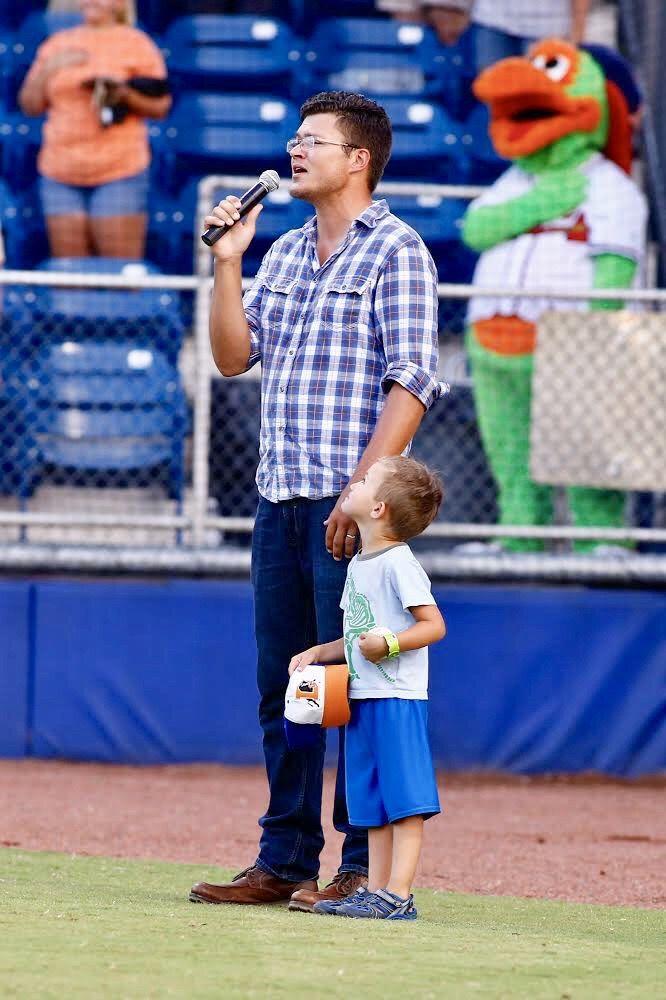 Aaron Stewart was 11 years old when the Braves arrived in 1993.
His father, Mitch, worked for an early sponsor of the team and would occasionally sing the national anthem with a few friends from the press box. Aaron usually tagged along and began lending his voice to the performance as well.
Now 38 and with three kids of his own, Stewart remains a frequent singer of "The Star-Spangled Banner," but he's unsure of when he'll get his next opportunity.
He already misses the "Saturday ritual" of he and his wife, Nikia, taking daughters Greenleigh, 12, and Carrington, 10, and son Paul, 7, out to lunch and swinging by the ballpark early to watch batting practice.
"They were always disappointed when the club was out of town," he said. "It'll be kinda sad without them."
While on one pregame stroll near the bullpens during the 2014 season, Stewart chased down an errant throw from the field where players were warming up. His return throw also had a little too much muscle behind it, but one player managed to leap up high to snag it.
"I said, 'This kid's going to the major leagues,'" Stewart said.
That kid was Ozzie Albies, who debuted with the Atlanta Braves three years later.
"To have that one-on-one connection with a potential major league player," Stewart added, "that's probably what we're going to miss the most."
Stewart is far from the only one who will miss experiencing the early years of these players' careers.
Judy Merricks, 72, has been president of the team's booster club since 2014. She always enjoyed attending the meet-the-players events. Among her favorites was Andrelton Simmons from the 2010 team.
"Over the years we've gotten to meet quite a few good players and some really sweet young men that we've followed on and are still keeping up with," Merricks said.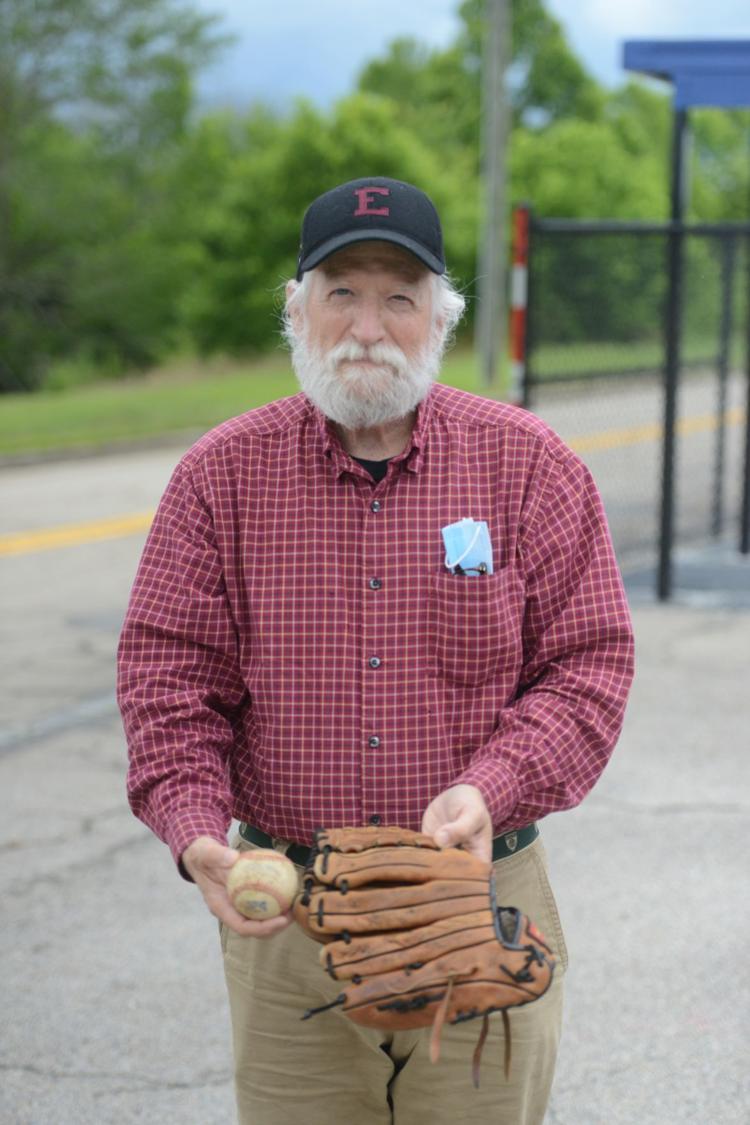 Richard Dixon, 67, remembers fondly the days of Andruw Jones (1994) roaming center field and Rafael Furcal (1998) at shortstop. More recently, he marveled at Bryce Ball mashing home runs last season.
"I just loved to watch them," he said. "They were hungry ballplayers and they played good ball."
Judy Keesee, 76, was an original member of the Piedmont Professional Baseball nonprofit that, with the help of the local American Legion team, helped secure enough money for a new stadium to lure a team to town. She's been a season-ticket holder from the beginning, and she partnered with the booster club to put together scrapbooks for players to remember their time in Danville.
"You really got the chance to know them while they were here," she said. "We won't get that chance this year, it doesn't look like."
If professional baseball is stripped away from Danville, Keesee believes it's the younger generation of fans that will miss out the most.
"Even though we call it the rookie season, to a lot of young people they think it is like the Atlanta Braves," she said. "When you start with the younger age group ... it instills that love of baseball and it continues on."
Merricks said she is "apprehensive" about the future of the team. She understands the pandemic taking away one season, but to lose baseball altogether would be quite sad.
Dixon, who had spent past summers in Chatham after teaching at Episcopal High School in Alexandria for 27 years, just moved to the area full-time and hopes the Braves are able to stick around.
"[Danville is] big enough to have a minor league team," he said.
When presented with the possibility of a team from a college summer league or an independent league without any MLB affiliation, Dixon didn't hesitate to say he'd still support whatever team was here.
"If Danville had a team, I'd go see it," he said. "If they don't have a team, I'd drive up to Lynchburg and spend my money in Lynchburg."
There is still much to be decided regarding the fate of the team, and fans are still holding out hope, but they are also careful to not get too optimistic.
If the last Braves game has already been played, Haymore will miss the "family" he's made in the section of fellow season-ticket holders. And he will continue to cherish the memories of watching Mike Soroka, Adam Wainwright and Ronald Acuña Jr. on their respective paths to stardom.
He said his most thrilling memory of the Braves, though, came in 2001, when he filled in as umpire for another game. He got to call the balls and strikes behind Joe Mauer, then an 18-year-old catcher with the Elizabethton Twins.
"His first game away from home was in Danville, and I had the honor of being behind the plate," he said.
When asked if there was ever a conflict of interests in having a Danville fan and season-ticket holder serve as an umpire, Haymore laughed and said, "Nobody ever said anything about it."
Of course not. That's the beauty of the minor leagues.
Parker Cotton is a sports reporter at the Martinsville Bulletin and Danville Register & Bee. You can reach him at (276) 638-8801 ext. 215. Follow @ByParkerCotton. 
Be the first to know
Get local news delivered to your inbox!