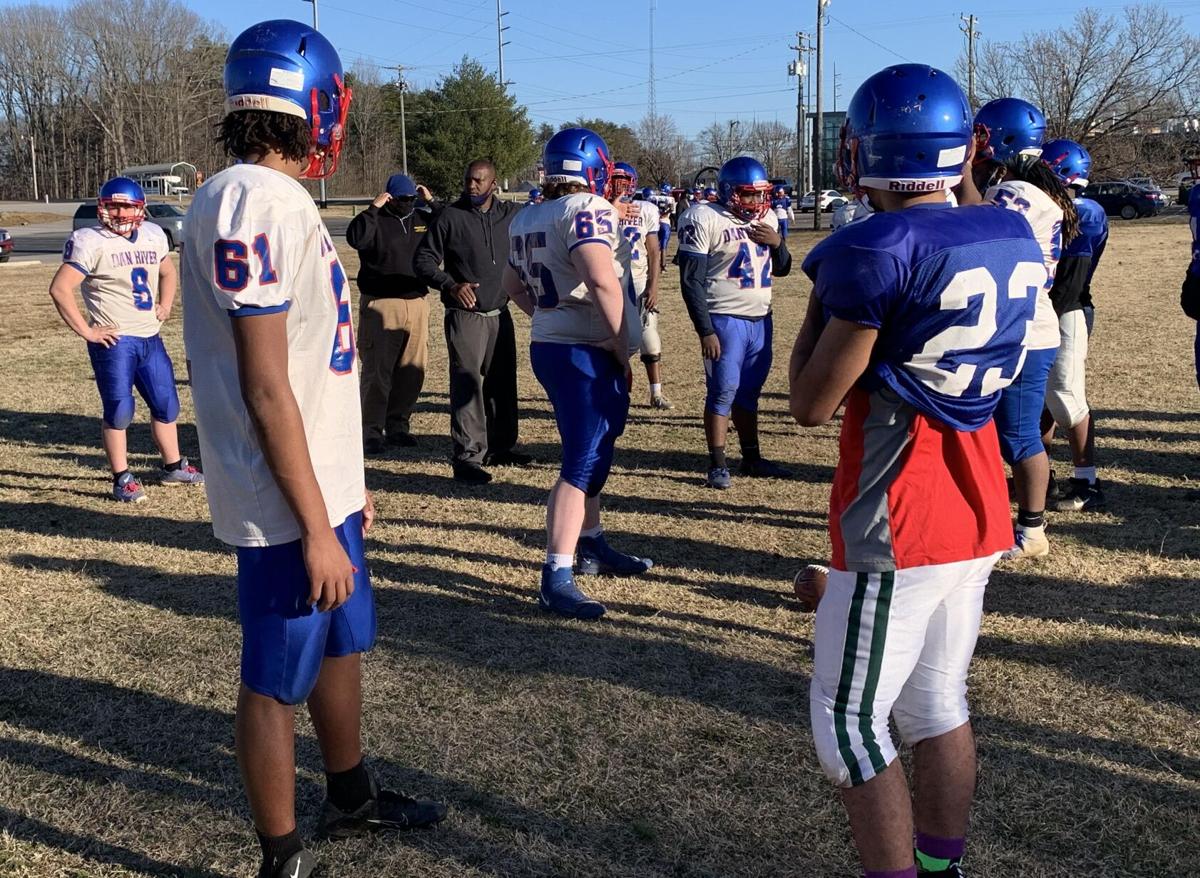 Every year, Dan River Region high school football coaches stress the importance of not playing for the crowd.
They won't have to do that as much during this season — which began Saturday for George Washington at Lord Botetourt and kicks off March 11 for Chatham, Dan River and Tunstall — as attendance will be limited to 250 people. The COVID-19 restrictions also will limit the number of visiting fans allowed to attend road games.
The change came Feb. 24 when Gov. Ralph Northam said due to declining COVID-19 hospitalizations and infection rates throughout the state, he was increasing the capacity limits for outdoor sports and entertainment venues back to 250.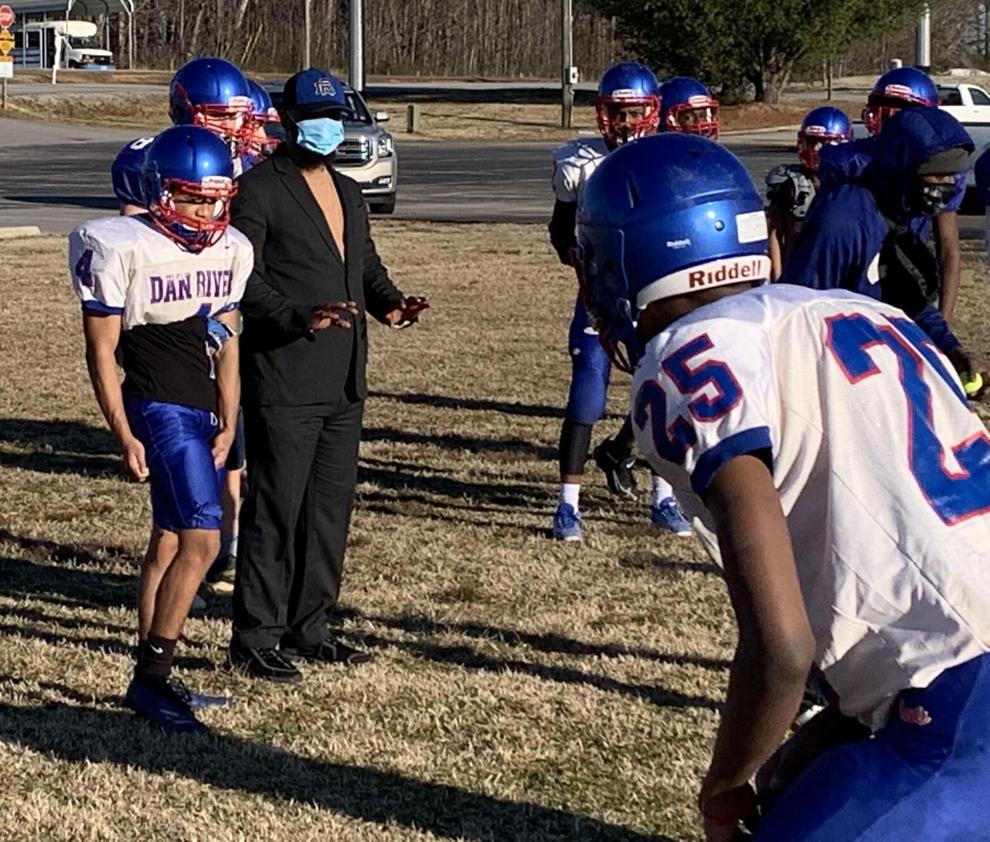 Spectators must wear face masks and keep 10 feet of physical distance away from other spectators who aren't family members, Northam's executive order reads.
Along with the social distancing requirements and capping of attendance, there are a plethora of other COVID-19 regulations area coaches will be adapting to this season.
"There's a lot more new restrictions that we have to follow," said GW head coach Nick Anderson. "But I wouldn't say anybody is complaining about it, we're making the adjustments to have an opportunity to play."
Those guidelines include a wide range of safety measures like taking the temperature of players multiple times. While playing there's no sharing of water bottles and on a bus heading to games, players have to stay apart, a definite departure from the normal post-victory celebrations on the ride home.
A different season
Like Anderson, Dan River football coach Brian Womack has been around prep football for a long time.
"It's been and is going to be a completely different season," Womack said. "For one, in practice and in games, trying to keep the kids distanced and separated"
Another problem is water breaks, he said.
"It's going to be difficult administrating water breaks," Womack explained. "They can't come all at one time and are encouraged to bring their own water.
That's going to make it a chore to keep the players hydrated during timeouts.
"We'll have to be creative with that and keeping them distanced."
Womack noted social distancing measures will be made a bit easier by the fact the Virginia High School League decided to extend the coaches' box from one 25-yard-line to the other, giving both coaches and players an extra 10 yards. He also expressed his appreciation for the VHSL deciding to extend timeouts to make sure players stay hydrated.
While it would be easy to assume the social distancing guidelines in place would have an effect on the way coaches can instruct their kids, that won't necessarily be the case this season.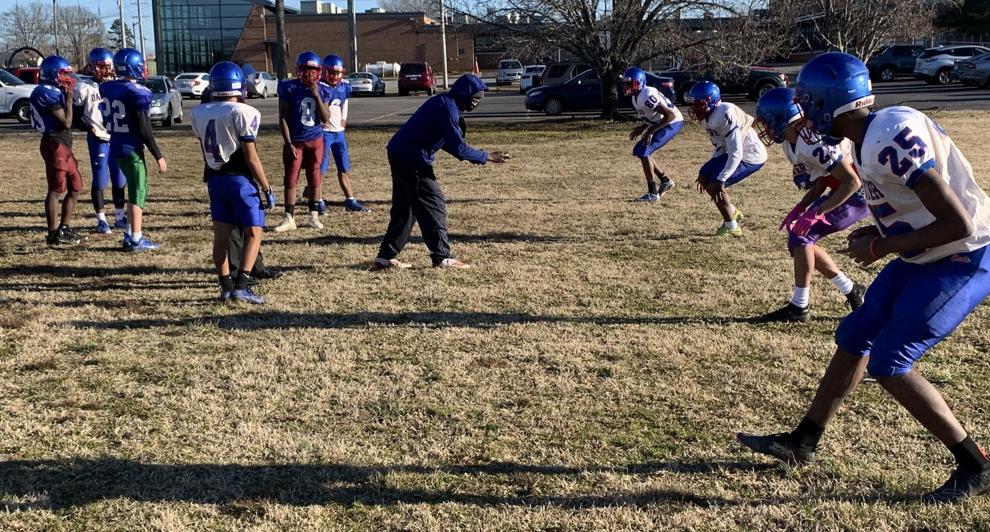 "No, I mean, it makes it challenging, but sometimes you just have to talk a little louder," Anderson said with a laugh. "We normally bring the guys in nice and tight at the end of practices and during games and talk about the good things we saw and the things we have to work on and now we have to cover that in half a football field and screaming at them.
Now, the goal is to follow the safety procedures and keep the players healthy.
Womack added while his coaches will have to make a few adjustments, there won't be any major changes in the way he and his staff instruct their kids.
"In a small sense," Womack said. "We teach all week and coach on gamedays so hopefully there won't be too much coaching we have to do during gamedays. But everything we do with the kids will have to be socially distance so it will be a bit of a challenge but we're thrilled to have a chance to play."
There's at least a few times in each teams' season where they find themselves down and in need of a comeback. This can be particularly hard when the team is on the road, facing a hostile crowd, but can also be made a bit easier when playing in front of friendlies.
Of course, that will be a bit different this year with crowd capacities limited due to COVID-19 restrictions.
It's a fact Womack believes will have a multi-faceted effect on both coaches and players.
"It's going to have its pros and cons," Womack said. "A lot of kids play better when they have people behind them but honestly as a coach, I honestly like it a bit better without the crowds because in the past our kids have gotten so wrapped up in the crowd, they listen to the crowd and get wrapped up in what they're saying as opposed to what we're telling them and we've lost games in that situation because these kids listen to family members, friends, people they highly respect, more than us sometimes."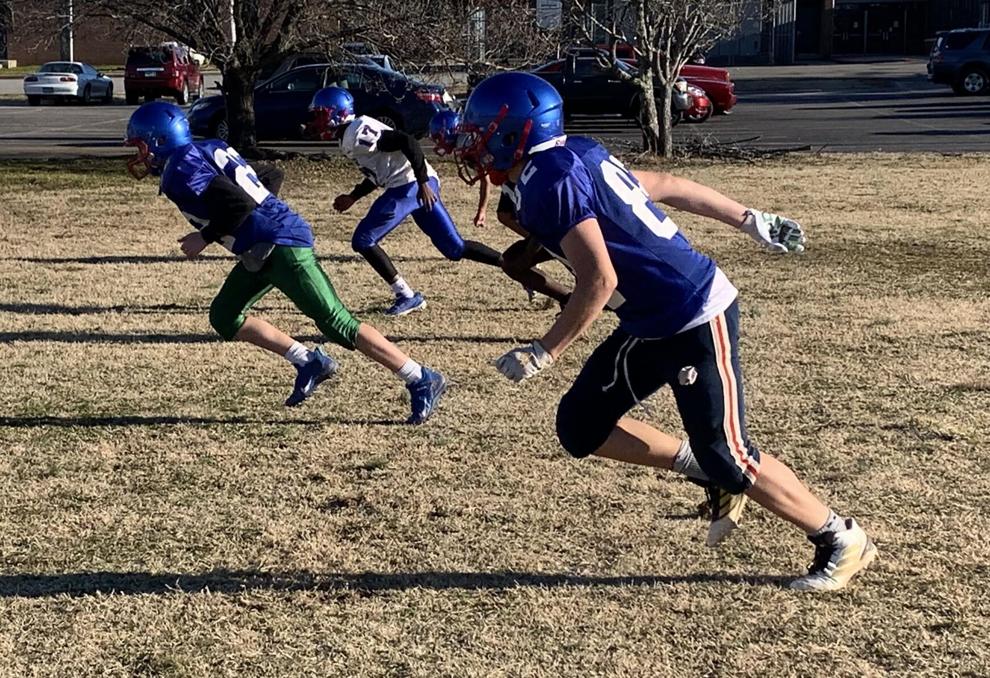 No crowding problem
While Anderson expects the Eagles might have some troubles with playing high-caliber teams in front of a hostile crowd, he's once again excited to have the chance to play.
"It will be a bit challenging when we play away," Anderson said. "What a lot of schools are doing now, including us, is not allowing visiting fans, so that's not only going to make it a really tough atmosphere for us when we go on the road, but for when teams come down here as well. So, it can be an intimidating atmosphere, but once again, I don't think anybody's going to complain as long as we get the opportunity."
For Anderson, Womack, and the rest of area coaches, the last few months have been a bit of purgatory. Each team has been going along with its normal pre-season schedules, minus practicing in pads and with full-contact, all while not knowing whether they were going to play or not.
Now that the season has been announced and things are proceeding as scheduled, the sacrifices and adjustments each team has had to make or will make, is well worth it.
"We're just extremely thankful we're getting the opportunity to play," Anderson said. "When COVID hit, we were worried about whether we were going to be able to have a season and it was terrible, especially for the seniors, because we didn't know if they were going to be able to have one more shot at living their dreams. My heart goes out to the fall and winter sports seniors who didn't get to play so I'm grateful our kids will get to play their senior years."
Womack added, "We're very excited and honestly, I was worried about these kids for a while. Before they shut our season down, saying we had to do a county schedule, we were getting 40 or 50 kids and then we went into limbo, we didn't know if we were going to have a season, then it went to the all-county schedule and we started losing kids. But since they cleared us yesterday, I see a different attitude with the kids. That sad face has now been changed and they have a smile, more pep in the step."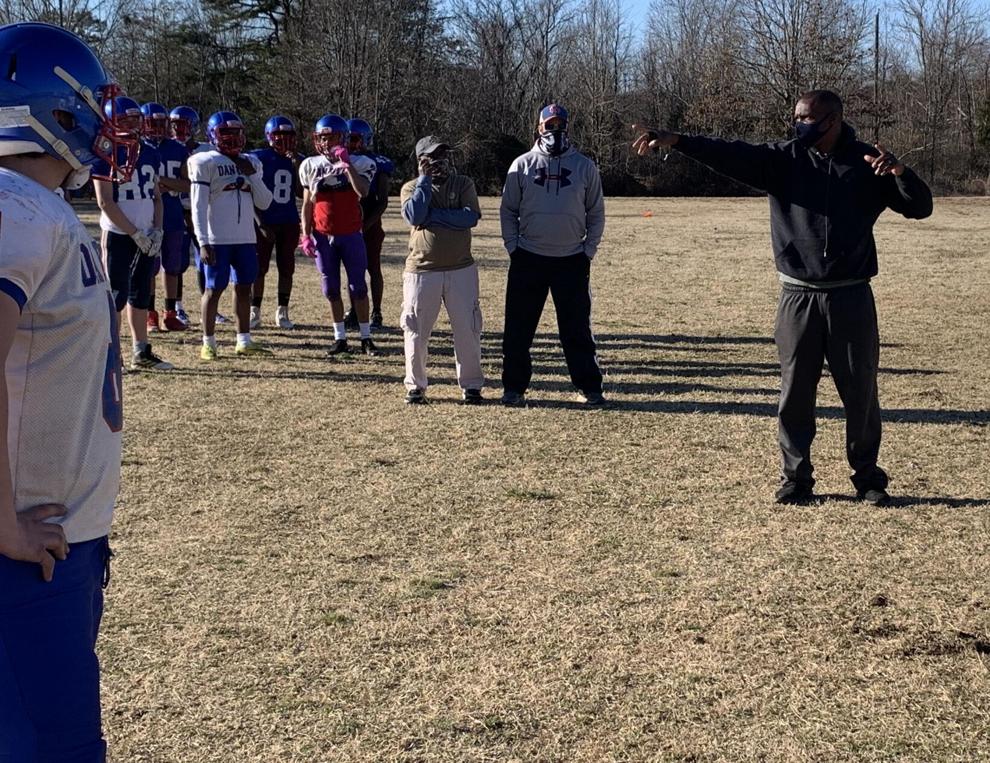 The schedule
As of now, GW will play a six-game schedule with its matchup against Lord Botetourt last Saturday kicking things off. The Eagles follow their contest against the Cavaliers by hosting Patrick County this Friday in Piedmont District action before making the quick trip over to Halifax for a showdown against Halifax County March 12.
From there, GW plays a home-away-home schedule against Bassett, Magna Vista and the Comets.
Chatham, Dan River and Tunstall will play a three-game, county-only schedule, starting this Thursday.
The Cavaliers kick off their season Thursday with a 6 p.m. matchup against Dogwood District rival Gretna, then follows with its home opener against Dan River on March 18 scheduled for a 6 p.m. kickoff. As of now, Chatham will conclude its regular season with a contest against Tunstall.
Dan River travels to Tunstall on Thursday for a Dogwood showdown against the Trojans at 6 p.m. The Wildcats then make the cross-county trip to Chatham for a matchup against the Cavaliers before closing their regular season on March 25 against Gretna.
Tunstall will kick off its 2021 campaign with a non-district matchup this Friday against Bassett at 7 p.m. The Trojans follow with their home opener against Dan River March 11 at 6 p.m. and will follow with a road-matchup against Piedmont District foe Patrick County March 19 at 7 p.m.