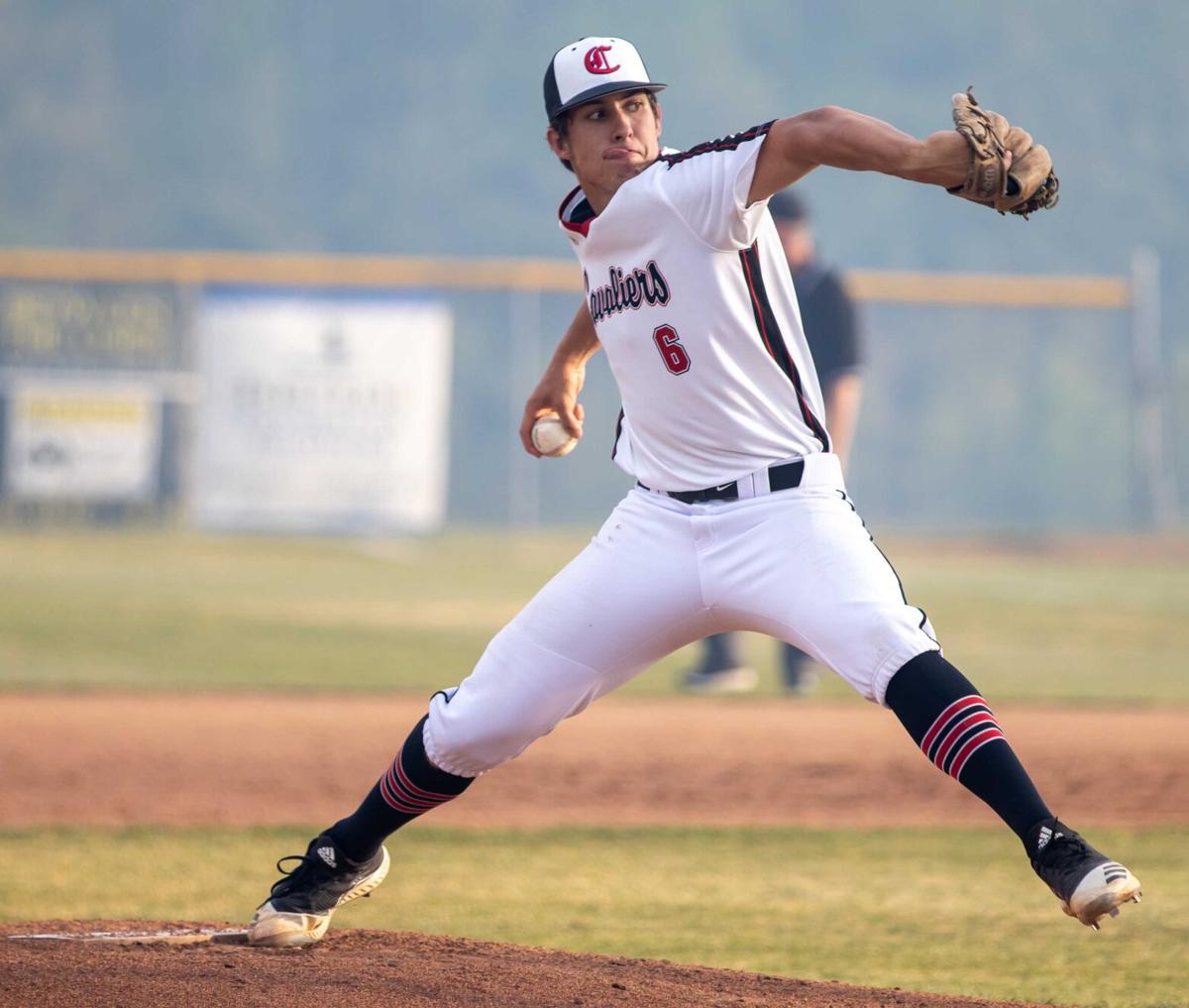 CHATHAM — After 685 days, baseball returned to Chatham High School.
The Cavaliers, the reigning 2019 Class 2 state champions, scored seven runs in the bottom of the first inning to put Dan River away in shutout fashion, defeating their fellow Dogwood District rival 9-0 Wednesday.
Chatham (1-0, 1-0) showcased discipline at the plate early on. Senior Christian Lancaster and sophomore Carrington Aaron opened the frame with back-to-back walks, both on full counts. Hampden-Sydney commit Matt Arnold knocked a base hit that loaded the bases with no outs. Sophomore Jake Moore became the third Cavalier to be walked, bringing in Lancaster to make it 1-0. The run also chased Wildcats starting pitcher Ethan Sowers out of the game.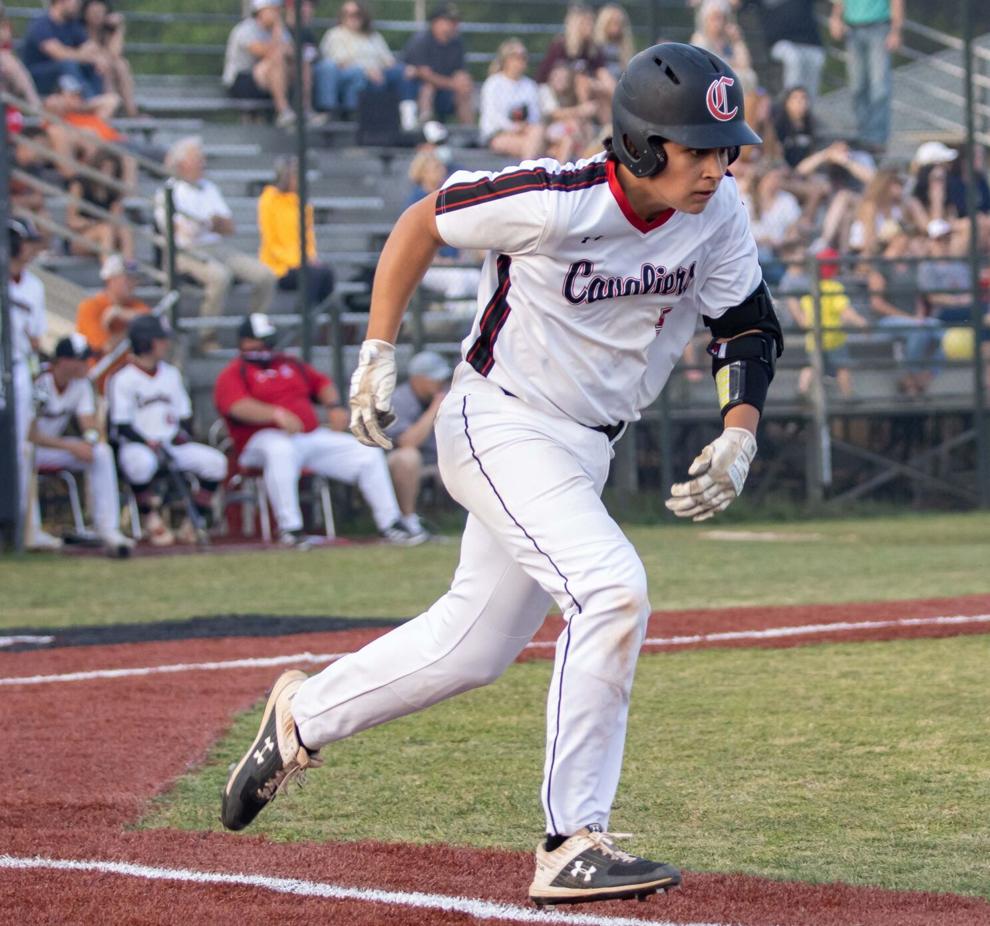 Junior Henry Hurt expanded Chatham's lead with an RBI single; a third run would come in following an error on the Wildcats shortstop. Freshman Alexander Van Pelt continued to add on to the Cavaliers' lead on a towering  double deep into left field, scoring Hurt and senior Dixon Erwin to make it 6-0.
"It felt amazing for my first varsity at-bat," Van Pelt said. "I felt like a curveball was coming, hunting late and swung hard. With the count being 2-2, I was watching the pitcher [Mark Allen Porter] and he's been throwing curveballs the whole time. I was sitting curveball and he threw it."
Van Pelt scored on Porter's wild throw on a pickoff move to first base to bring in the seventh run for Chatham.
Despite the scoring montage, Cavaliers head coach Chad Anderson believed his team could have done more in their efforts.
"I got high expectations for this group, and I expected a lot more," Anderson said. "I thought we got really complacent after the second inning. We were sitting back in cruise control. With pitch counts and different things, it's important to put teams away.
"I'm happy with the fact that our pitchers threw strikes, and we made a lot of routine plays," he said. "We just got to get a little better timing in the batters' box, which will come with time."
Anderson used freshman Kennen Lewis, Moore and Aaron as relief pitchers as the game progressed, and though they haven't had any varsity experience, they pitched as if they were seasoned upperclassmen. Following Lancaster's exit after two, Moore took the mound in the third and struck out two and allowing one hit. Lewis threw for two innings and struck out two and allowed one hit. Aaron closed the game in the seventh, striking out one.
Arnold pitched in the sixth and allowed one walk and struck out one .
"We're really young. We have a lot of guys that played their first varsity baseball game that would've played last year," Anderson said, "We got some sophomores, but they are really freshmen."
Hart drove Arnold in on a single to make it 8-0. In the bottom of the sixth, Aaron scored on an error on a pickoff throw that was dropped by the Wildcats first basemen.
The Cavaliers will look to add on to their performance next Wednesday as they  play at William Campbell at 5 p.m. Dan River (0-1, 0-1) will look for its first win of the season Friday at home against William Campbell at 6 p.m. Both games are Dogwood District matchups.