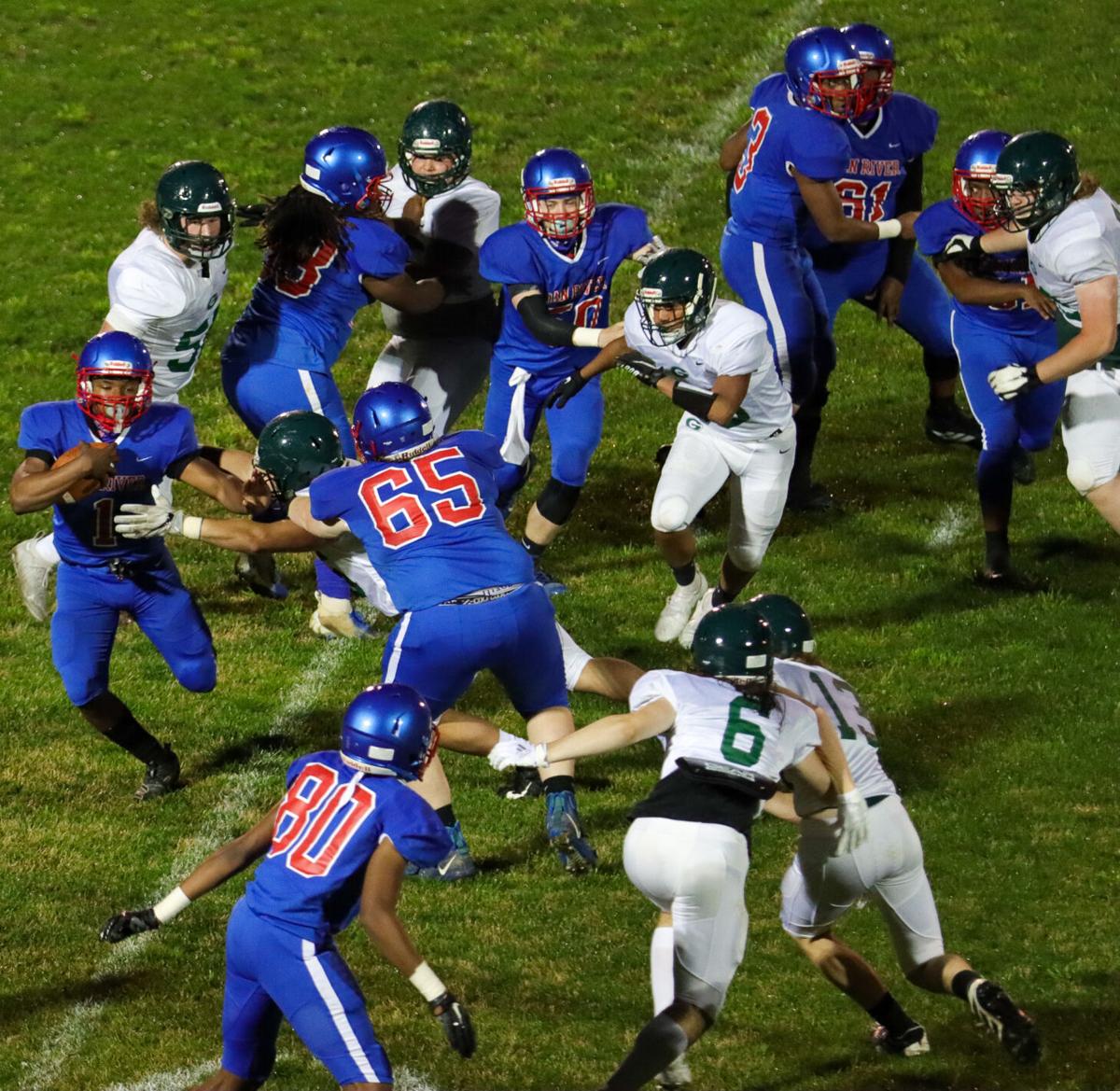 RINGGOLD — In the rain, down by one with 10 seconds on the clock as time wound down, the Glenvar special team's unit hustled onto the field, setting up for a game-winning, field-goal attempt.
Highlanders kicker Aiden Wolk lined up for the 16-yard field-goal attempt. Wolk's kick sailed toward the upper left side of the goal post, maintaining enough airtime and space to make it.
But as Wolk and the rest of his fellow Highlander teammates were celebrating by rushing the field, the Dan River Wildcats fell in disappointment and agony knowing their condensed, but near-perfect season had ended abruptly. The Highlanders scored 16 unanswered points in the second half to defeat Dan River 23-21 on Friday night in the Region 2C semifinals.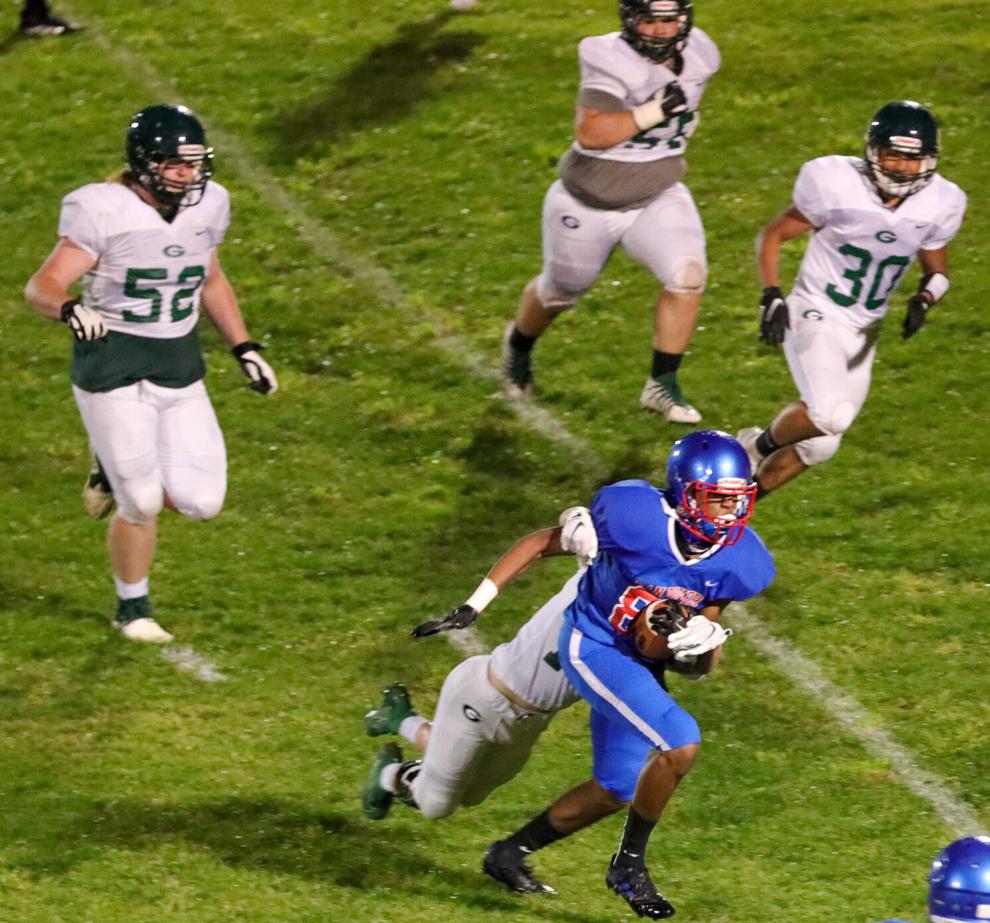 The Wildcats (4-1) went into the second half with a 21-7 lead. And in just a matter of minutes, Dan River saw their lead become diminished. Glenvar turned to its running game out of the gates. In just four plays, the Highlanders gained 83 yards, which set-up junior running back Jackson Swanson for a 1-yard rushing touchdown that brought it to a 21-14 game.
Dan River had the chance to extend its lead midway through the third quarter. Third and 2 on the Highlanders' 12, the Wildcats fumbled the snap and Glenvar's defensive lineman Blake Custer recovered.
From there, the Wildcats struggled to keep up with the Highlanders' running game. From defensive miscues to missed tackles, Glenvar (5-2) did not miss an opportunity to take advantage.
The Highlanders turned to Swanson once more, scoring on a 27-yard rushing touchdown that brought the game to 21-20 with just over three minutes left in the third quarter.
Early on in the first half, it seemed like Dan River would easily pull away. Wildcats quarterback Tracey Glass connected to TyLyric Coleman on a 32-yard pass that opened the scoring with just under 10 minutes left in the first quarter. The score happened on Dan River's first possession of the game.
Glenvar tied it when Wolk, who also is the team's quarterback, found senior tight end Jebediah Secrist on a 18-yard touchdown pass on the right side of the end zone.
Dan River capitalized again on its next possession. Senior wideout Robert Carter secured a 51-yard pass from Glass for a touchdown that broke the tied game at 14-7.
Carter also proved himself defensively. Carter intercepted a pass from Wolk and secured it on the Dan River 40. On third and 11, Glass handed the ball off to Carter who sweep right of the Highlanders' defense before cutting across the field for the 74-yard score.
Glenvar, seeded third, will face top-seed Appomattox next week in the region championship game with time to be announced. For the Wildcats, they will lose 10 seniors to graduation and will have about 26 players returning next season.