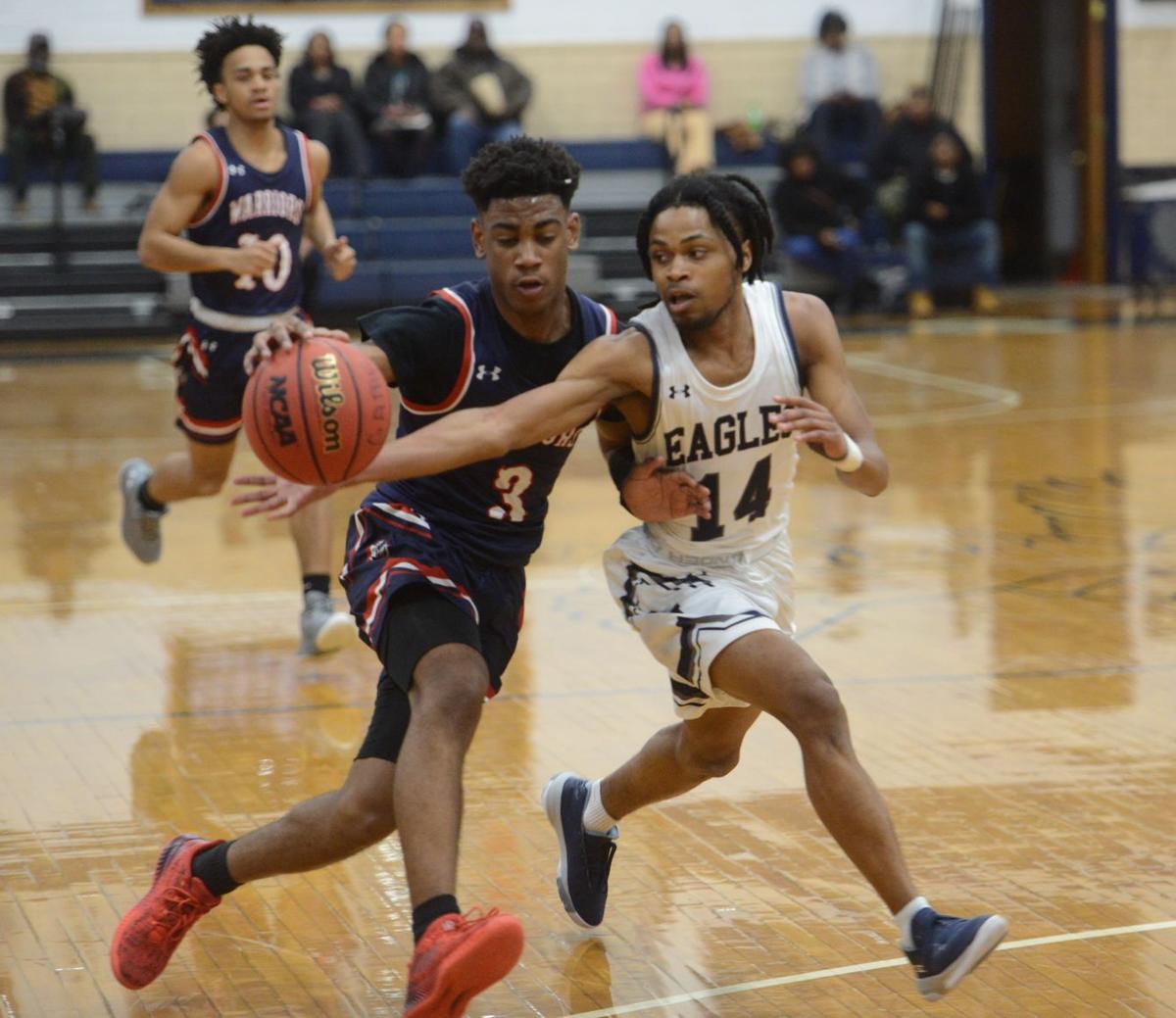 G.W.-Danville's boys basketball team has played two games this season, and the girls have played one.
And either team -- or any other winter sports athlete at the school -- might get to play for a state championship conducted by the Virginia High School League.
That's all up to the school districts and the state regions in which they compete. Danville Public Schools hasn't addressed what it will allow, and Pittsylvania County Public Schools is waiting to see how the COVID-19 cases play out before deciding on what games to play.
But other districts -- including neighboring Henry County -- have told their teams and athletes to go ahead and play, even though none has played a regular-season event.
Mike McCall, director of communications with the VHSL, said that the idea of allowing regions to decide who can compete in the postseason was not a recent change and was always allowed on the Championship +1 schedule.
"Regions still determine their tournament format and who qualifies for the tournament," McCall said via email. "The only state requirement is for the regions to send us their representatives to the state tournament. That hasn't changed this year."
The only change to postseason play this year is that the VHSL is asking each region to send just their girls and boys basketball champion instead of their champion and runner-up, McCall said. Quarterfinals in the state basketball tournaments have been eliminated this year because of the condensed seasons.
"Other than that, who qualifies is still left up the regions to determine their tournament format," McCall said.
Mark Jones, superintendent for Pittsylvania County Schools, said by email Monday that his district will "continue to monitor both the metrics in our county and participate in discussions with our Health District to determine return to play."
The county, which includes Dan River, Tunstall, Chatham, and Gretna High Schools, has had hybrid learning with two in-person days per week at the high school level since Oct. 12. Winter sports teams have been practicing under the county's Phase II guidelines since December.
"At this time based on COVID-19 data, Pittsylvania County high schools have not moved into Phase III practice protocols that permit full practices and competition," Jones said.
Jones did not say if teams will be allowed to participate in the upcoming region tournaments.
G.W.-Danville is scheduled to play Patrick County High School in girls and boys basketball on Tuesday.
As of Thursday, 31 school divisions in the state, which includes 72 high schools, officially had opted out of playing winter sports this season. Eight school divisions, with 12 schools in all, had delayed the start of the season, including Henry County, Martinsville, and Pittsylvania County.
Henry County Public Schools on Jan. 19 delayed all regular-season winter competitions for basketball, wrestling, swimming, and indoor track teams after the district delayed the return to hybrid in-person learning.
But teams and athletes were allowed to continue practicing under COVID-19 restrictions that included no sharing of equipment and masks in practice, among others.
The district was following the Virginia Department of Health's metrics to decide when teams could compete, and officials never allowed competition to resume.
But on Friday the decision was made to allow students to resume competition, with some swimmers from Magna Vista and Bassett High Schools competing in the Region 3D swimming championships on Saturday in Christiansburg.
"Fortunately, our division's percent positive rate is improving, which indicates that we are moving in the right direction as far as returning to in-person instruction," HCPS Director of Student Support Services Matthew Woods said in an email to the Bulletin on Monday.
Even though none of the teams at either school have competed in regular season competition, the Virginia High School League allowed each region to vote on whether schools could participate in regional play regardless of participation in the regular season.
Region 3D, the region that includes both Bassett and Magna Vista, voted in favor of schools participating in postseason play even without any previous competition this season.
"Because of this development, as well as our desire to support and encourage our students to be engaged in both academic and extracurricular activities, it has been determined that our winter sports athletes ... will be permitted to participate in regional competitions," Woods said.
Bassett's girls and boys basketball teams plan to play in the region basketball tournament, Athletic Director Jay Gilbert said via email. A seeding meeting for the tournament is scheduled for Thursday. Teams seeded 7-10, which is likely where the Bengals will play because of having no record, will play on Monday. Round 2 will be Tuesday and Round 3 Thursday of next week.
The Region 3D wrestling championships are scheduled for Saturday at Northside High School in Roanoke.
Swimmers from Bassett and Magna Vista who qualified for the state swim meet will compete on Feb. 13 at Christiansburg Aquatic Center.
"We will continue to monitor both the metrics in our division as well as the metrics of the divisions with whom we might compete as we prepare for these competitions so that we can continue to make decisions that are in the best interest of our students," Woods said.
Teams across the area have had to stay on the bench this fall. Martinsville High School has not allowed any games or in-person practices, although there are discussions of possibly also allowing teams to compete in the postseason. Martinsville's region, Region 2D, will also allow teams to compete even if they did not play a regular season.
Martinsville Athletic Director Tommy Golding said by phone he hopes to know more in the next couple of days.
Patrick County High School also competes in Region 2D and began competing in winter sports contests on Friday.