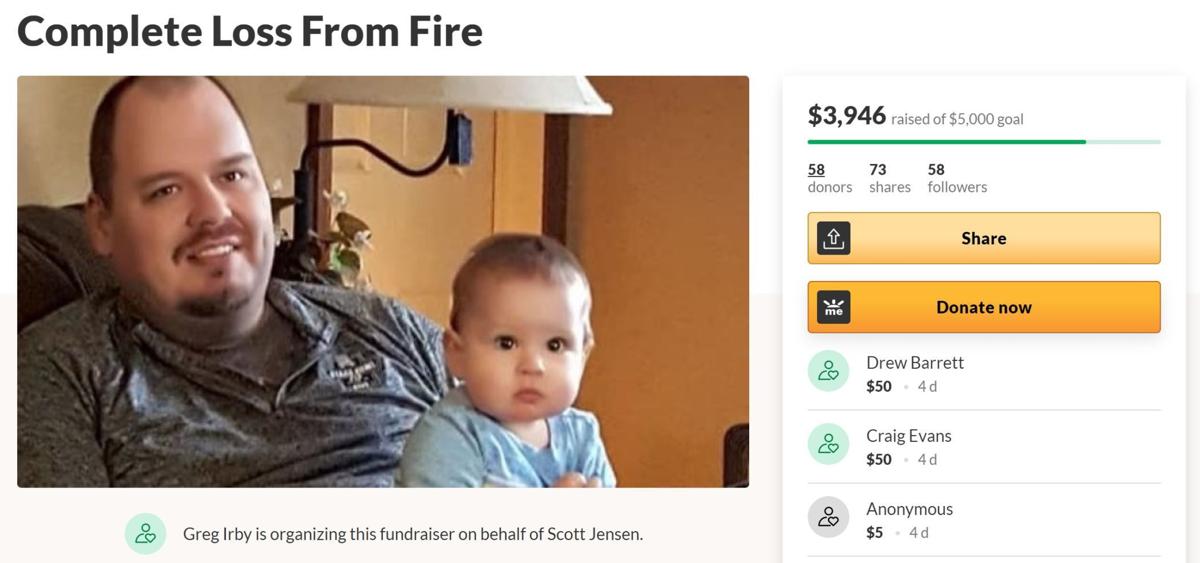 The more than 130 high school officials and referees in the Western Virginia Football Officials Association are like a family. When one of their own is in need, association member Ron Epperly said the group never hesitates to jump to action to help.
On Sept. 1, the home of Scott Jensen, a Stuart resident and longtime sports official in the Piedmont District, caught fire. The damage was considered a total loss. In the two weeks since, referees from two different state organizations have sprung into action, donating nearly $4,000 to help Jensen's recovery efforts.
Jensen has worked with the officials organization, which is based out of Roanoke, for 14 football seasons and 13 basketball and baseball seasons. He has worked games across the Piedmont District, mostly at Martinsville, Magna Vista, and Patrick County High Schools.
Epperly has known Jensen for nearly 15 years. He and Greg Irby, another member of the organization, brought the Western Virginia referees and officials from the Old Dominion Athletic Conference together to create a GoFundMe account to raise money for Jensen. As of Monday afternoon, the GoFundMe had raised $3,946 from 58 individual donors.
Irby said the goal is to raise $5,000, and he will keep the fundraiser open until the goal is met.
"We work together as referees and umpires, so I just wanted to try to help out," Irby said. "He's a nice guy. I don't know anyone really that has anything negative to say about him."
"He's just a great guy to know," Epperly said. "A good friend and will help out anyone to learn. Just a great guy to work with and we just banded together to help him out."
Jensen said he noticed the GoFundMe sometime after it was put up, and he didn't know the officials were going to do something like that for him. As an official, Jensen said he's not used to being the center of attention, but he appreciates the help he's received from those he works with regularly.
"It shows that many of them are great people that will help out a fellow official or a friend in need when a situation of the caliber that happened to me happens," Jensen said. "It means a great deal. I didn't expect it at all."
The Western Virginia Football Officials Association serves 36 high schools in the region, according to Epperly. With about 135 high school football officials and about 85 in the ODAC college group, Epperly said there's a camaraderie among all who put on the striped shirt.
"We're like a big family and we just come together and help our members out if they have any kind of tragedies or emergencies," Epperly said. "We just come together and help each other out if someone is in need."
Those wishing to donate or learn more about Jensen's story can find the GoFundMe fundraiser at Gf.me/u/ywf7mt.
Cara Cooper is the sports editor of the Martinsville Bulletin. You can reach her at (276)638-8801 ext. 241.
Get in the game with our Prep Sports Newsletter
Sent weekly directly to your inbox!