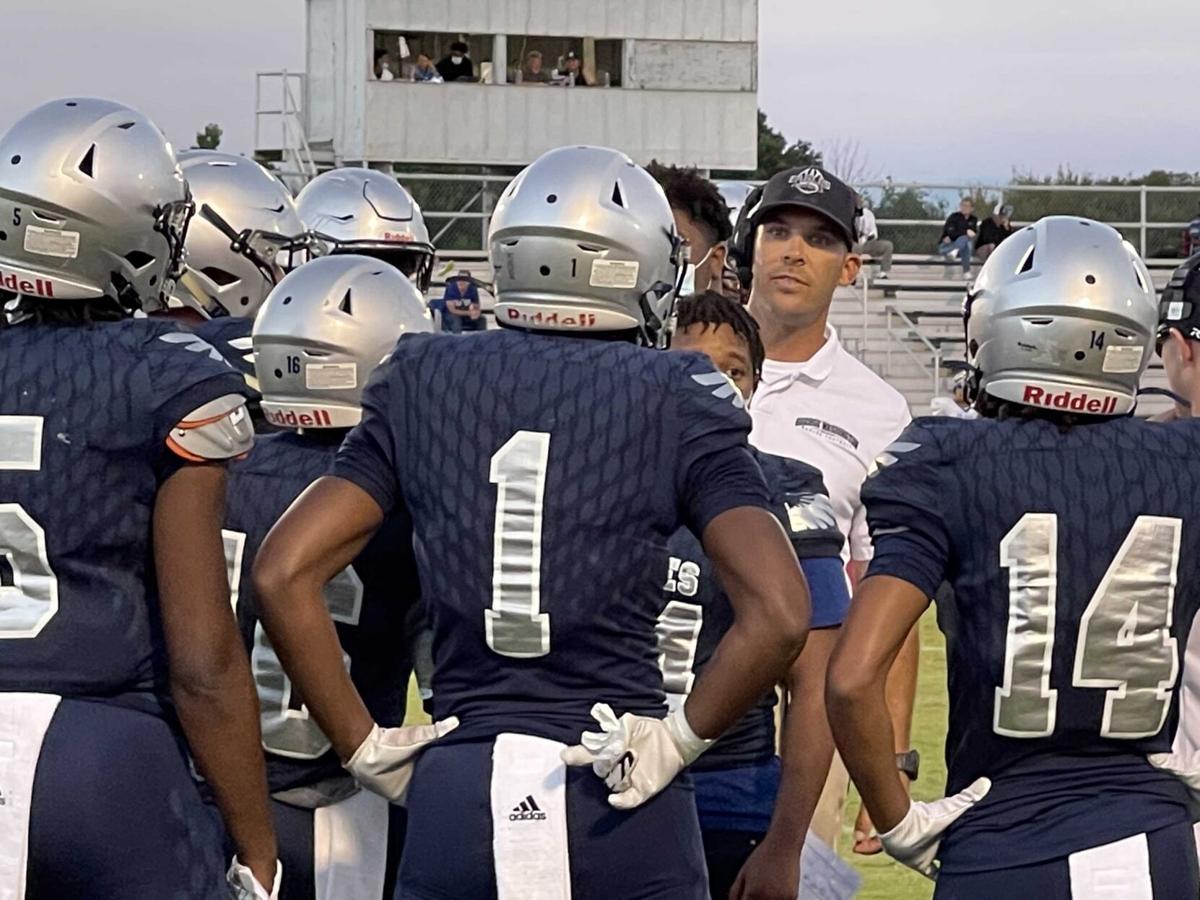 Back in September, E.C. Glass raced out to an early 14-0 lead over George Washington in the first minutes of GW's season opener thanks to Lyvarius Gilbert's 75-yard touchdown reception and George White's scoring run.
Given the Eagles and Hilltoppers are longtime rivals and have a healthy dislike for each other, and the fact GW was without its veteran starting quarterback Jeb Byrnes, it would've been easy for the Eagles to throw in the towel and commence with the infighting.
GW isn't built that way, though, and the Eagles stuck together and fought back, scoring five of the contest's next seven touchdowns to take the lead on a pair of unanswered scores from seniors Donavan Howard and Jakobe Dixon in the third quarter to take a brief lead.
In the end, Glass won a 42-32 shoot out but the message was clear: This Eagles team doesn't quit, doesn't break and always sticks together. And while the comeback fell heavily on the play of emergency quarterbacks Howard and freshman Nehemiah Cabell, along with Dixon, the love GW's players have for each other shared top-billing as well.
From playing two seasons in eight months, to losing Byrnes for the opening weeks of the traditional fall season, to dealing with the uncertainties of COVID-19, the game against the Hilltoppers wasn't the only time the Eagles have used their dedication and love for each to overcome adversity.
The Eagles will look to make that dedication pay off Friday night traveling to Salem for their regional championship matchup against No. 1 Salem with a Class 4 state playoff bid on the line.
"We've had a lot of setbacks, especially at the start of the season with Jeb's hand and him being hurt and all the stuff that's happened this season," said senior Will Daniel. "We never get too low, it never gets to us because we're always picking each other up. We're always showing love to one another, and the coaches do the same.
"Like Glass, it was 14-0 but the coaches showed us love, we showed love to each other, and we fought back and almost beat them without our starting quarterback."
While first-year senior Monsel Hamlett has only donned the silver bonnet for one season, it didn't take long for him to realize GW could just as easily love in the bad times as it does in the good.
"With love, you'll do just about anything for somebody you love so you have to keep going through any obstacle put in your way and make sure the others around you are doing the same," Hamlet said. "With injuries, all the other stuff we've been through, we've just kept pushing for the ones we love."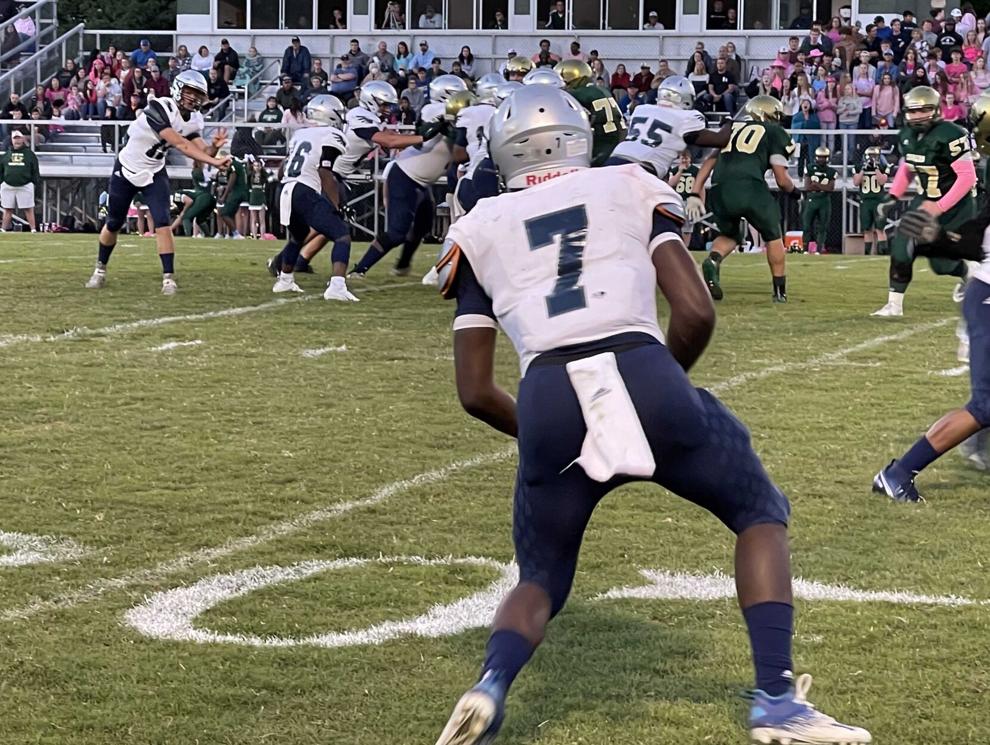 Braves, Eagles, World Series, love, championships and titles
The day after the Atlanta Braves won the franchise's fourth World Series title and its second in Atlanta, ESPN published an article describing the love the Braves had for each other and how that love led them to the title.
Reading phrases and words such as accountability, pulling for each other, hyping each other up and sacrifice thrown around on the regular, it became apparent the article could've just as easily been about the Eagles.
At many points this season, GW's football team has looked eerily similar to the school's 2019 Class 4 boys basketball state championship squad — a weird comparison considering they're separate sports, but the similarities can be found within the two teams' rosters.
Like the 2019 basketball state champs, the Eagles' gridiron roster is comprised of players who have been playing together since, in the words of senior Jermah Fuller, "they've been in little tights." And like GW's basketball squad, that bond and closeness developed over the years has led the Eagles to a great amount of success.
In their four years, seniors Byrnes, Daniel, Dixon and Howard, along with Donnie Davis, Jalen Spratt, Marquise Adams, Ahmad Pool, Shawn Reaves and Jacob Trainor, have gone a combined 31-10 (22-2 Piedmont), won four consecutive district titles, made three straight trips to the Region 4D semifinals and made one regional title game appearance.
"We've been doing this for four years together as a team," Trainor said. "We know each other, we've been together every day, it's like we're family. We're not even friends at this point, just family."
Reaves added, "Most of us have been playing together since we were in city league, so it really is like we've been playing together our whole lives. That's created the real chemistry we have where everybody on the team is behind each other."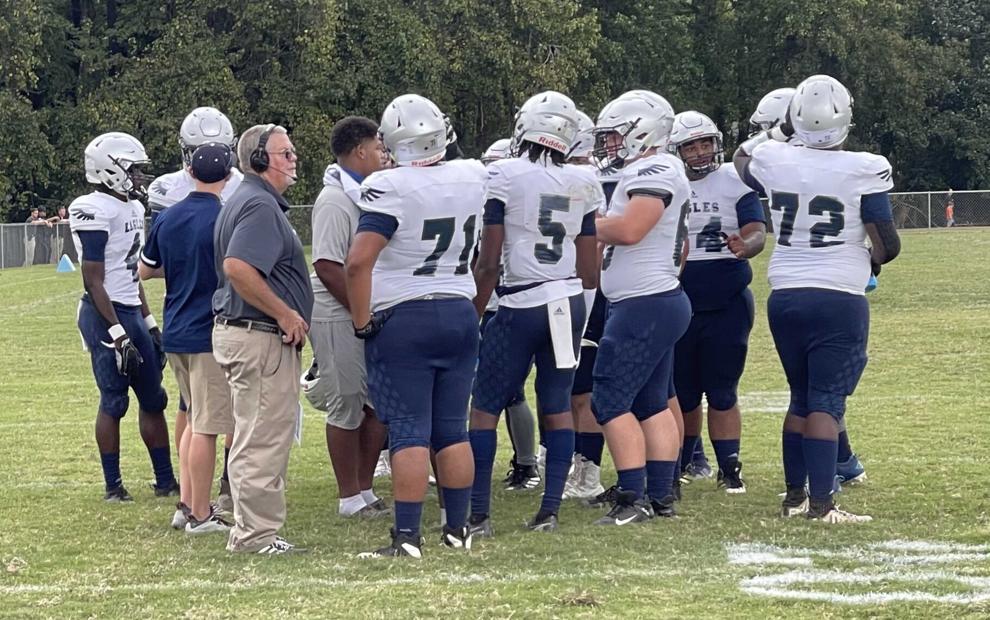 Accountability, truly caring
No matter how disciplined, every high school football player or team will take a day or two off from time to time. It's a fact of life. There will be days where not all players are invested in practice or have their heads in the game.
However, in order for a team to be successful, it has to have a group of guys present to reel everybody back in and bring them back to attention. Luckily for the Eagles, they have those type of guys, and it's the bond they share that allows them to hold each other accountable.
"Since we already know each other, we know when another person isn't doing what they're supposed to be doing," said senior Caveon Wilson. "We can recognize it and know what we need to say and how we need to handle it, and we know how to motivate each other and make sure we're all doing the right things."
Fuller agreed with Wilson and added, "It's called constructive criticism. We have to get on each other at points in time because we want you to get better, so, if you're slacking, we have to pick you up, tell you to do better, give more effort and it will show up on the field."
For senior Ishmail Wilson, holding others accountable is a simple process that involves a little care.
"All you have to do is pick them up, tell them it's OK, show them what they did wrong, tell them the right way to do it, tell them they'll get it the next play and move on," Ishmail said.
Hamlet agreed with the sentiments.
"When we make a bad play or mess up, you pick the guys up, tell them to keep going and that gives them a boost," he said. "I know a lot of people have done that with me this year and it just makes me want to work harder the next play."
The ESPN article also talked about the Braves' third-base coach Ron Washington and his tough love style of coaching. That's something the Eagles know quite a bit about considering head coach Nick Anderson and his staff employ the same techniques.
And while some players would shy away from such methods, it's that same tough love from their coaches that lets the Eagles know how much their coaches care for them.
"Ever since my ninth grade year, they've been tough on us and don't cut us any slack," Trainor said. "That way, by the time we were seniors, we knew what the coaches thought, what our goal was, and we just knew we had to go out there every day and perform to their standards, so we can go above and beyond."
Caveon agreed with Trainor and added, "It makes you go harder; it gets into your head, and you always know you have to go harder and never stop."
Reaves isn't one to shy away from such coaching techniques either.
"I like it when they give us tough love because it means they're not soft and if they're not soft, we're not going to be soft," he said. "It shows us that we really have to be on our stuff, so we can be a real good program, and it's another reason we are a good program because of their discipline."
Ishmail added, "It really keeps you motivated and on the right track."
For Fuller, it's the tough love that lets him know how much his coaches care for him and his 35 other teammates.
"They just want you to get better so that when game time comes, it shows how hard they not only work us, but how much they love us and have our backs and want to see us succeed on the field and off," he said.
Daniel concluded by saying, "It's good because it keeps us disciplined. We beat ourselves the most when we make mental mistakes and them giving us tough love makes not want to get yelled at. But at the same time, if you mess up, they're going to help you out and get through it, so it helps us stay focused and not make mental mistakes."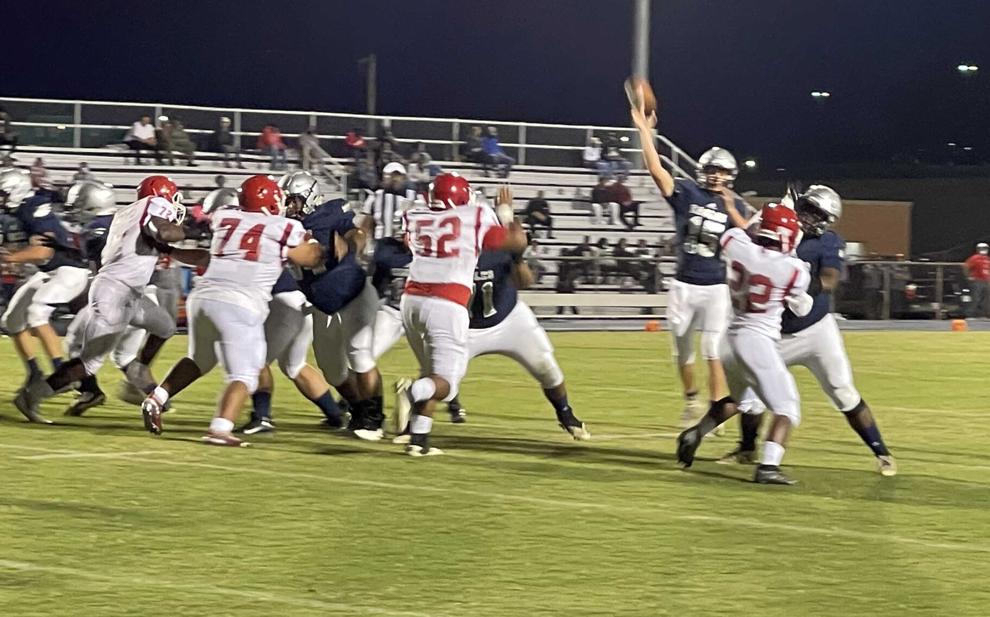 Pulling for each other, getting hype
Near the end of GW's 63-21 blowout of Orange County in the Region 4D quarterfinal, junior Razavier Carter broke loose for a 12-yard touchdown run. Despite the game already being well in hand, it appeared as if the Eagles had just scored a walk-off victory as GW's sideline exploded and the players mobbed Carter, celebrating his touchdown with him.
A few weeks back during the Eagles' crucial Piedmont matchup against a new-and-improved Bassett team, Dixon capped the first half with an interception as time expired. A penalty eventually negated Dixon's pick, but once again, it did nothing to dampen GW's celebration as players mobbed Dixon as if his interception had just won the state title.
Both serve as perfect examples of the love GW's players have for one another.
"We've been with each other for so long, known each other for so long and been friends with each other for so long, we love seeing our teammates succeed and do their thing," said Caveon.
Fuller added, "When we're on the field, we've got to boost our brothers so even if they've got your spot, you still have to encourage them and boost them because one day you're going to be there or have been there so it's about being a family and a team and the bond we have is a big part of that because once we can start getting up to each other's levels, we're not going to want to stop."
For Reaves, watching others succeed gives him extra motivation.
"When I see somebody do good, it makes me real excited," he said. "I love seeing people on defense make a big hit because it fires us up on offense to score because they just did something for us, especially when they get an interception or force a fumble, they basically give us a free ball to go and score so we want to repay them."
Hamlet agreed and added, "It all goes back to the love thing. I don't even see us as a team, I see us as a family so when you see your family doing good, celebrate it, be happy, and that's what we do. That and win."
Daniel concluded by saying, "We all like to see each other succeed and we all like to win and play the game so when you're playing good football and you're winning, you're going to be happy no matter if it's you or somebody else that has 200 yards. You're going to be happy because you're out there playing with your friends."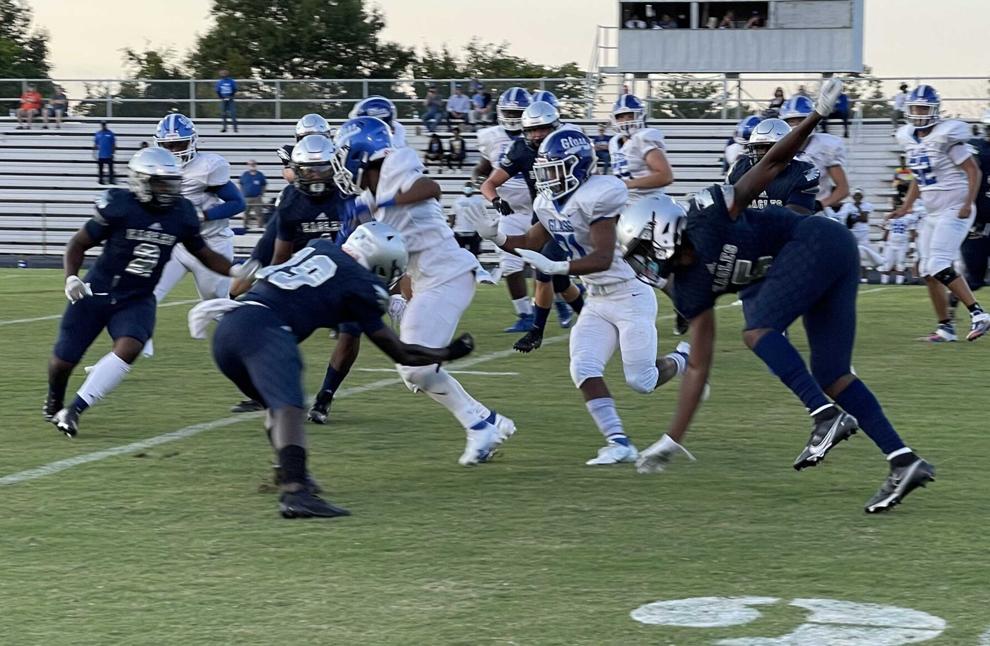 Sacrifice
While many assume once December ends, the lights at J.T. Christopher Stadium turn off and the Eagles' practice field goes empty, GW's players have a nice long break to enjoy. However, anybody close to the program knows that's not what happens as GW's players turn to the weight room.
"Every day, we're in the weight room or we're on the field, the whole year, putting in all the work we need to succeed," said Trainor. "We're constantly sacrificing our bodies and time, so we can show up each season and be the best we can be. Nothing good comes without sacrifice."
Ishmail has seen the sacrifice in his teammates quitting their night jobs so they can still come out and put in the effort and time needed to win.
"I know a lot of guys that have had to deal with working jobs so they can try to help out their families and a lot of those guys have quit their jobs or cut back on their hours so they can be at practice and workouts more," he recalled. "That's huge because I know how much these jobs mean to them so for them to take time off to come out here and play football and sacrifice their money and hours, that means a lot."