Galileo Magnet High School boys and girls cross country teams finished in third place in Friday's state championships in Salem.
The Falcons entered the Virginia High School League Class 1 state championship meet with aspirations of winning their first state championship in the sport. Once the results were tallied, the Falcons finished closer than ever to winning, but claimed third in both the boys and girls competitions. George Wythe won the girls competition for the second straight season, and the Parry McLuer boys also defended their title from last year. Auburn High School narrowly edged Galileo for second in both the boys and girls contests.
The strong outing marked Galileo's third consecutive year the Lady Falcons have finished among the top three teams and the fifth straight year the Falcon boys have finished in the top five overall, twice finishing third.
Morgan Whitley's time of 20 minutes, 21 seconds broke her own school record en route to a third-place individual finish. This was Whitley's highest finish at the state meet and second consecutive year she's finished among the top 10 individuals. Whitley was followed by Galileo's Carol-Anne Garrett with a time of 22:00. Garrett's 12th-place finish garnered her a medal and she finished the race as the top freshman in the field.
"Carol-Anne is a special young lady with a special talent and a bright future," Galileo coach Mark Bryant said
Galileo's other finishers include Christa Zakhary (22:20), Sydney Stone (22:42), Rowan Kirk (23:33), Natalie Owen (23:40) and Caroline Woods (23:41). Along with Whitley and Garrett, Kirk's and Owen's times were personal best performances.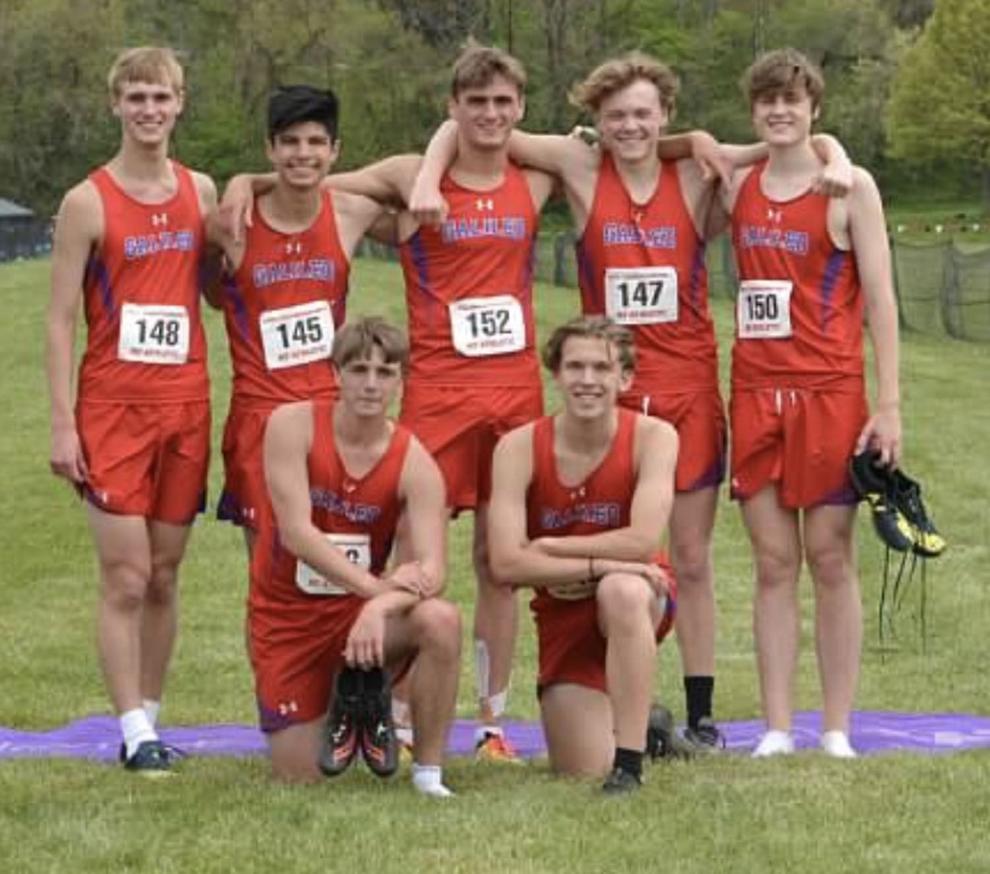 The boys race was even more tightly contested as Auburn managed to place three boys exactly one finishing spot ahead of three different Galileo boys and a fourth Auburn runner finished exactly two seconds ahead of a fourth Galileo boy.
"We had an opportunity to do something special today and the boys ran exceptionally well, but at the end of the day, the competition just had our number today," Bryant said.
Walter Thompson led all Galileo runners with a time of 17:15, good enough for 10th overall. Joining Thompson on the medal stand was breakout sophomore Alex Gomez. Gomez finished 15th overall with a time of 17:29. With eight runners ahead of him graduating, Gomez has the opportunity to possibly lead the field next season.
Galileo's results also included Dylan Kirk (17:56), Jackson Herndon (18:01), Cole Harbodin (18:23), Dillon Jones (18:39) and Jamison Mantooth (18:46). Thompson, Gomez, Kirk, Harbodin, and Jones posted their best times of the season.
"We have a strong foundation of youth on the girls team and will return a veteran boys squad for the fall," the coach said.
Up next for the Galileo runners is a short break and then a trip to Dan River High School to kick off the outdoor track season Thursday. With a pair of state champion 4x800 relay teams, Galileo will look to defend those titles and possibly claim a few more when the season wraps up with the state championship June 18 at East Rockingham High School in Elkton.