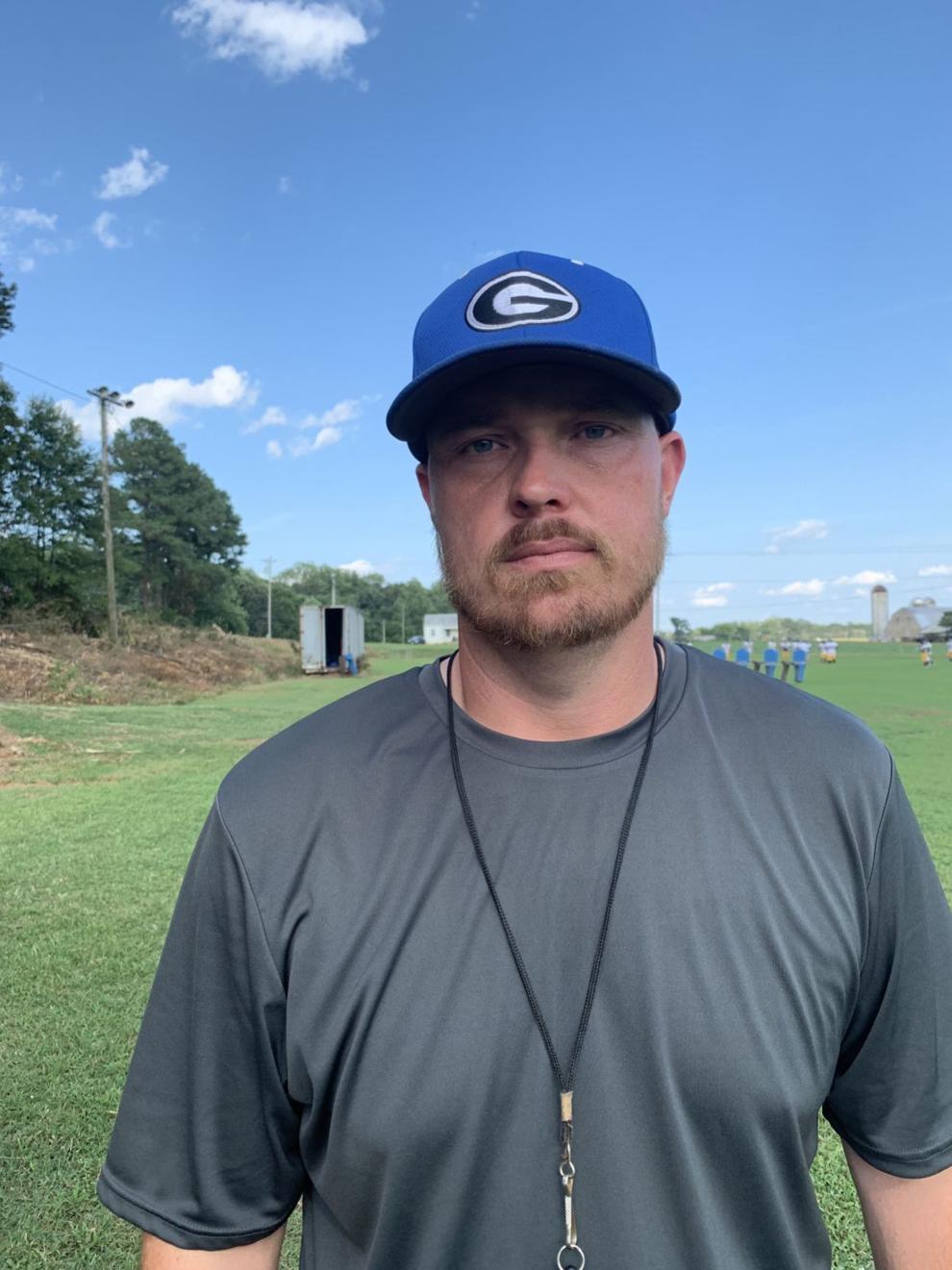 LYNCHBURG — After seven seasons as head coach at Gretna High, Cole Simpson has announced his resignation, bringing to an end an era in which the Hawks fell on hard times, rebounded and became one of the better teams in the state under his leadership.
Simpson, 35, arrived at his decision last week and word broke this week of his resignation. He will continue to teach physical education at Gretna.
"I felt like it was the right thing to do," Simpson said. "I'm gonna step away from football completely, for the time being, at least. I felt like it was time for a change, just total, for myself and for the program."
Simpson posted a 36-35 record in seven seasons and guided his team to the playoffs four times. Prior to taking over the program, he served as an assistant for four years under former Hawks coach Kevin Saunders and also spent three years at his alma mater, Chatham High.
Simpson's most successful years from a win-loss perspective were 2018 and '19, when GHS won nine times each season.
In '18, Gretna went 9-3 and advanced to the second round of the playoffs for the first time since 2011, the year they claimed the most recent of their five state championships. The next year the Hawks were at it again, going 9-4 and advancing to the third round, the Region 2C championship game.
Those seasons, coupled with a successful 8-3 campaign in 2017, erased a couple lean years Simpson experienced early in his head coaching tenure. In 2014, his first year, the Hawks went 1-9. They won just three times two seasons later.
Simpson righted the ship, although he was quick to point out other people's contributions to the football program.
"What it takes to make a change is, number one: the great kids that are willing to work hard, and we've certainly had our share of them the last few years," Simpson said. "Number two is the administration, and the administration is outstanding. Three is a wonderful booster's club, we've had that; and four is tremendous support from the community."
Like other football coaches throughout the country, Simpson navigated through uncertain times while the coronavirus pandemic raged.
His predicament, though, was different than others inside this newspaper's coverage area. Every other area Virginia High School League team planned six-game schedules; Gretna, abiding by a decision handed down by Pittsylvania County's school board, played just four in-county games against Chatham, Dan River and Tunstall. The Hawks went 1-3 in what was a strange season.
Still, the young group showed signs of promise, backed by talented athletes just learning the game at the varsity level.
"We do have a very talented group of young players coming up through the program in the next year or so," Simpson said. "I think it's a good job and a good place to coach at. Whoever gets the job will be pleased with the type of kids we have and what's coming back."
The job was posted on Pittsylvania County Schools' website Tuesday. Simpson said Thursday he has no intentions of coaching at all this upcoming season, which begins in late August.
"It was 11 wonderful years coaching football there," Simpson said of GHS, "and I'll always cherish those times. ... I knew from Day 1 in Gretna that it felt like home. There are wonderful people there, and they certainly embraced me and made me feel at home."
Gretna is the second school inside this newspaper's coverage area to post a football vacancy since teams wrapped play this spring. In late April, Jefferson Forest coach Paul White announced his resignation. His successor has not yet been named.