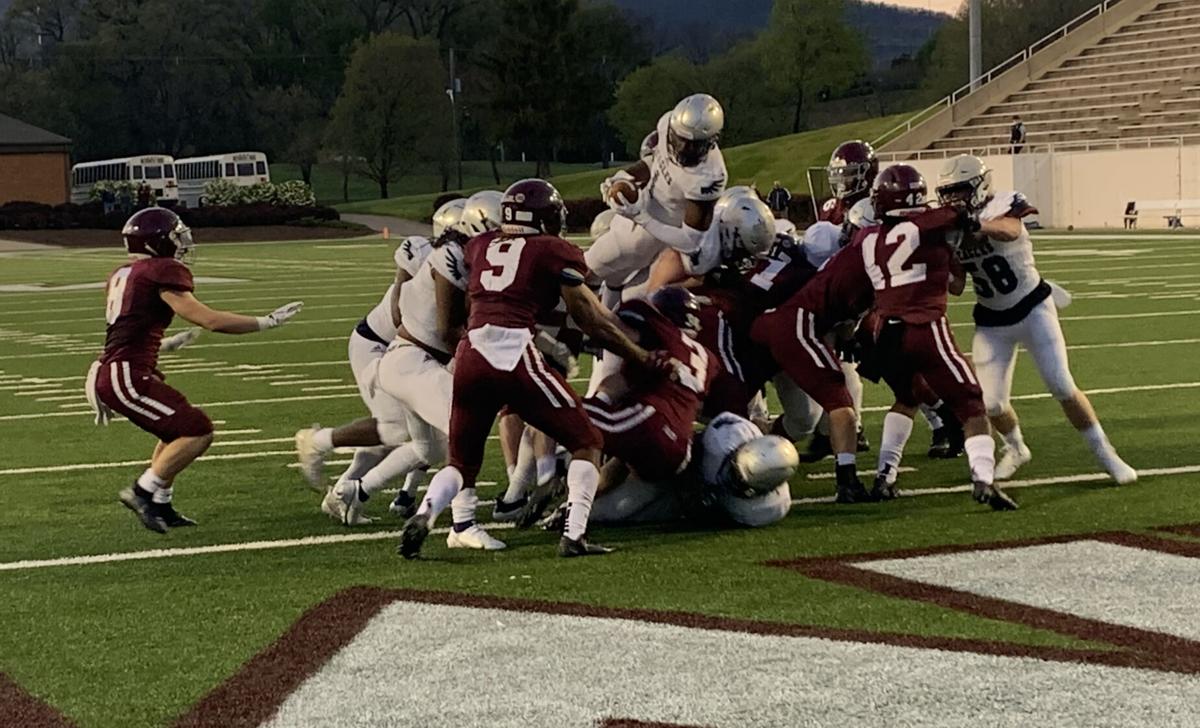 SALEM — Midway through the fourth quarter, after Salem had scored a touchdown to take a two-score lead, George Washington senior linebacker Jacob Bottoms looked over at his guys and reassured them, reminding they had had been in this situation, and not too long ago.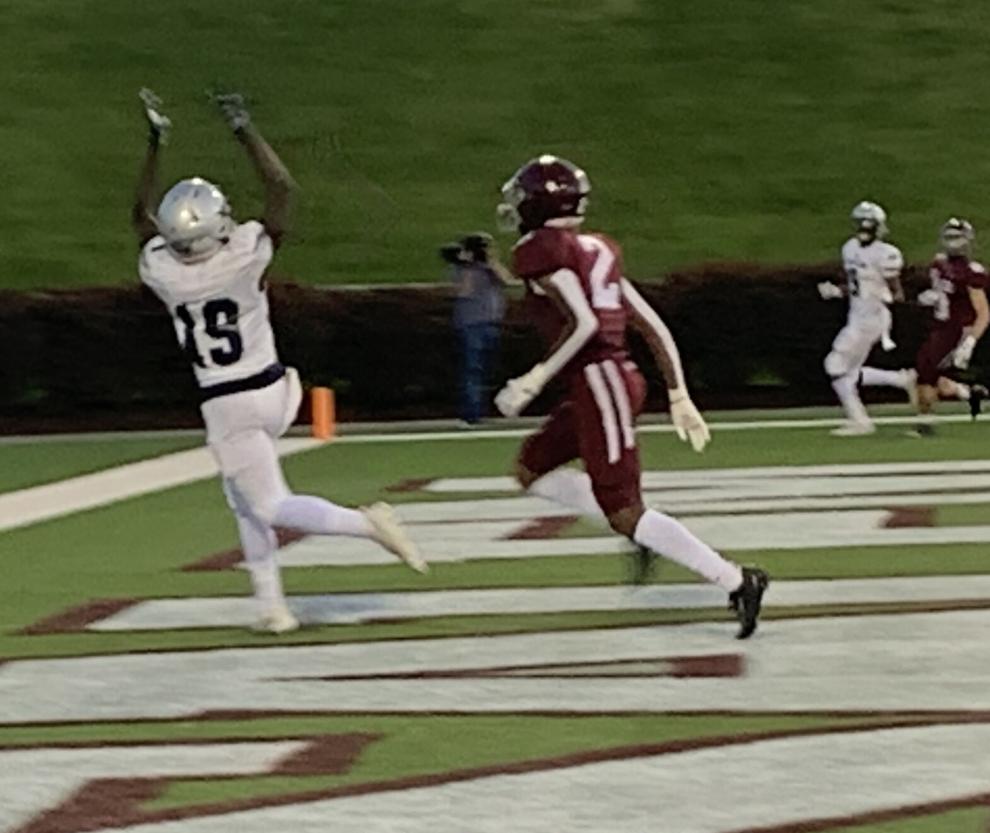 Bottoms was correct, as GW overcame an early two-score deficit with three unanswered touchdowns in the second half of its thrilling victory over Pulaski County in last week's Region 4D semifinal.
The second-seeded Eagles couldn't muster the same gas against top-seeded Salem in Friday night's Region 4D championship game as the Spartans knocked off GW 35-21 at Salem Football Stadium.
Zavione Woods' 14-yard touchdown run with :23 seconds left in the third quarter gave Salem (8-0) a 28-14 lead and led to Bottoms' pep talk. Not long after, senior Sha'Kobe Hairston took the ball from under center and found paydirt for the second time on a 1-yard run that pulled GW (6-2) within a score at 28-21 with 9:19 left.
The Spartans went to their bread-and-butter and countered the Eagles' score with Woods' second rushing score that doubled down on their lead with just over two minutes remaining.
GW started its ensuing drive at its own 15-yard line and pushed the ball into Salem territory when junior quarterback Jeb Byrnes hit senior Zavion King for a 42-yard completion that moved the ball down to the Spartans' 35. Byrnes followed with a 5-yard completion to junior Shyheim Watlington and a short pass to senior Willie Edmunds that put GW inside the 30.
That's as close as the Eagles would get though as an interception from junior Chase Greer in the end zone iced the game.
The ending brings to a close the careers of a successful senior class. GW's 17 seniors finish with a combined 34-11 record, four Piedmont District titles and four straight Region 4D postseason appearances.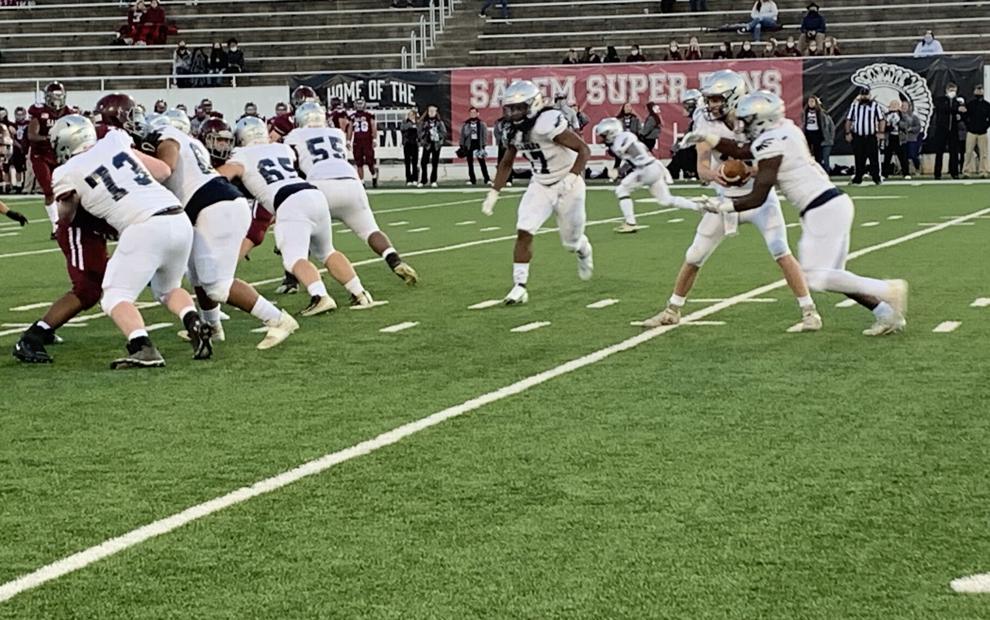 The Eagles' defense was solid in containing the Spartans' run game in the first half. With the game tied at 7-7 early in the second quarter, senior Jalen Strange snuffed out a Woods' run before it could get started, forcing Salem into a third-and-medium situation. Strange teamed up with senior John Wilkins IV next on a tackle for a loss that forced a Spartans punt.
Byrnes appeared to have repaid the favor on GW's ensuing drive when he found Watlington for what appeared to be a 78-yard touchdown pass. However, Watlington was ruled out of bounds by contact at the Salem 13-yard line and the Spartans forced the Eagles into a turnover on downs from there.
Seniors Aaron Younger and JaKobe Davis took the stage on Salem's ensuing possession, stopping a Cameron Leftwich run on second down and setting up a third-and-long. The Spartans were able to convert, but a big tackle from junior Ahmad Poole and a pair of back-to-back sacks from Hairston and Poole forced Salem into a punt.
GW's momentum didn't last long as junior Cameron Martindale picked off a pass and Leftwich capped a quick four-play, scoring drive on Salem's next possession with his second score of the night that made it a 14-7 contest with 4:53 left in the half.
After an Eagles punt gave the Spartans the ball at their own 20, GW's defense forced a fumble that Younger recovered at the Salem 22. Hairston thanked his defense for its effort when he leapt over the pile for a 1-yard score that knotted the score at 14-14 with a minute left in the half.
Hairston led the Eagles with a pair of rushing scores, while Edmunds recorded the other on the ground.
Leftwich led Salem with three scores, while Woods chipped in with a pair of rushing scores.