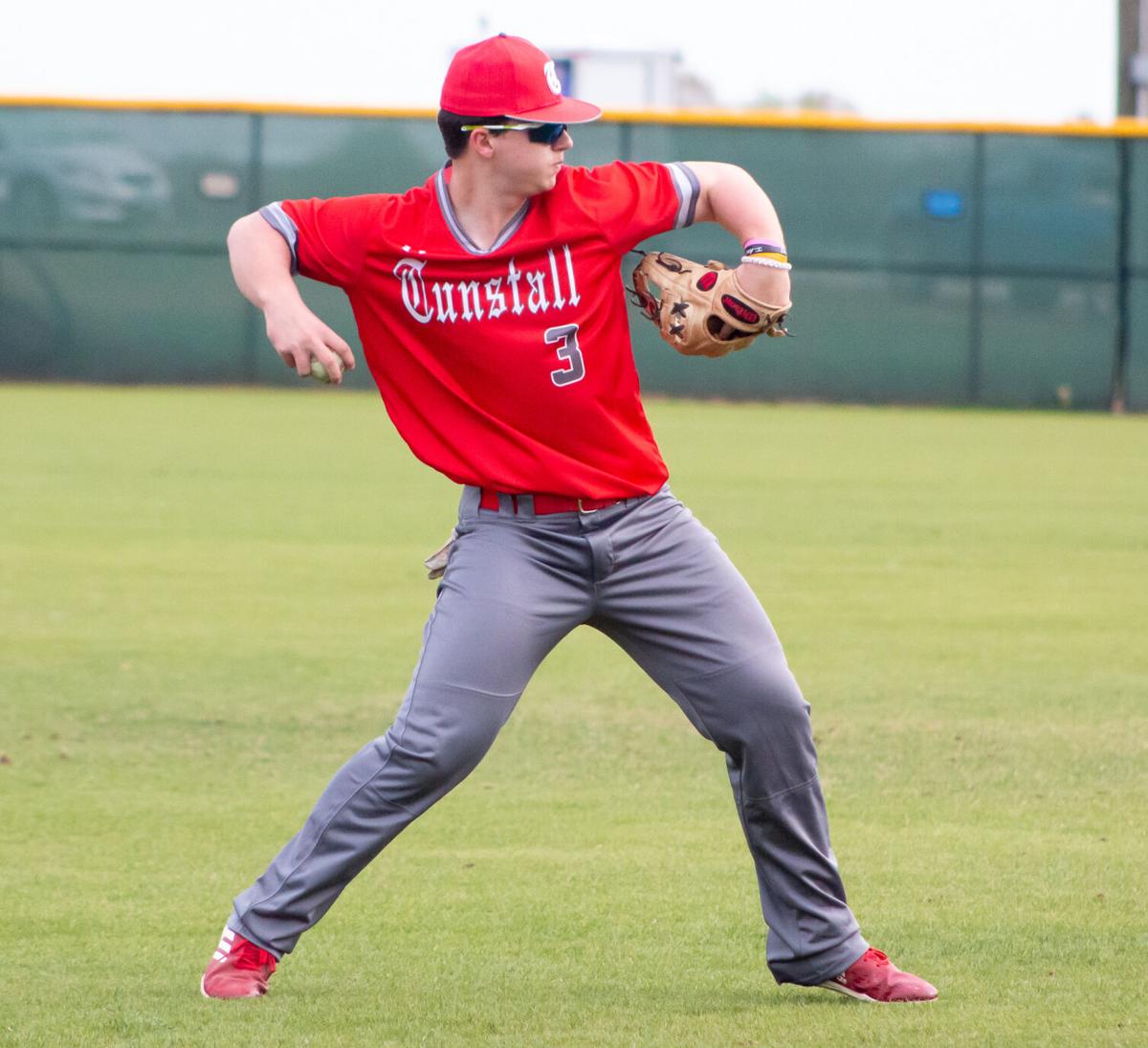 Last year at this time, the sports world was at a standstill.
Fast forward to today: a better understanding of COVID-19, vaccine rollouts and decreasing number of cases has made it possible for the return of spring sports.
Though many are excited to get back on the field, the normalcy has yet to make a comeback.
On a sunny clear day in Ringgold, Dan River baseball head coach Jacob Waller hopped on the school's tractor, going over the infield dirt in preparation for a day's practice. That's a sight that has been absent for more than a year.
"We really don't know what to expect — that one year really thrown us off," Waller said. "We haven't seen younger guys play, so we really didn't know what to expect. We're looking forward to getting back out there playing and seeing some live baseball again."
When the spring season was canceled last year, Waller said his biggest wonder was dealing with the unknown.
"It was a lot of unknown then. You didn't know what to expect with all what was going on," Waller said, in reference to COVID-19. "I knew it was coming because when they were shutting down the ACC basketball tournament and things like that, with that much money involved, you knew it wouldn't be long until your season was cut."
Some of Waller's players had the chance to play travel baseball in the summer last year, making up for the lost season.
"It's different going from travel to school ball. It's a different mindset into it," the coach said. "A lot of the talk is the seniors from that year missed out on their senior season, but you have a lot of younger guys who missed out on a year of experience that they needed moving forward."
Waller said he's getting his players up to speed in preparation of the new year, including some freshmen and sophomores who haven't played an inning of high school baseball.
"We could tell in practices that there is catching up we had to do as far as teaching. A lot of things pop up through the course of the year during in game situations that you can teach," Waller said. "You can take a situation and teach with real-world experience. Without having that going through practices, it has taken us a lot more repetitions and discuss as far as situational and strategy."
At the high school level, it is common to have student-athletes playing two or maybe even three sports. But when dealing with COVID-19 and playing multiple sports, those students increase their risk of catching the virus — or risk cross contaminating into the different sports. Waller said his players haven't been juggling with multiple sports up until this year.
There are guidelines they have to follow, such as social distancing in the dugouts and not letting the players come out of dugouts when their teammates hit a home run. But even with those protocols in place, Waller said they'll cooperate if it means that they can have their season.
"They're out here working hard with the masks and guidelines," he said. "It's just little things you have to deal with, but it's worth it to be getting out there and play."
The players
For players, it can be difficult to deal with guidelines and performing well on the field.
Tunstall's Colin Moore, a senior two-sport athlete in football and baseball, said COVID-19 has affected his final season and recruiting process.
"COVID had affected us during football season," Moore said, "We were supposed to have a four-game season, but then someone on the team tested positive for COVID. It crossed out our chance to make the playoffs because all we had to do was beat one more team and be locked in."
So far for baseball, he hasn't seen a big impact from the virus.
"Other than after a game, you can't shake hands or say 'good game,'" Moore said. "You have to stay away from people. Sharing the ball was bad thing during the fall when COVID was a big thing."
In regard to the spring season and its guidelines, Moore said if anyone tests positive at any point, their season would be over. By playing multiple sports, Moore said the thought of someone testing positive could impact his eligibility to try out or play baseball in the spring.
"If I were to get COVID, then my high school career is over," Moore said
Moore said COVID-19 has taken a hit on his chances of playing baseball or football at the collegiate level.
"I was talking to a lot of coaches before COVID. They couldn't come see me during football season so they had no way of watching me," Moore said. "They had to go off from my highlight film from my junior year. It probably lost me a couple of offers."
By losing those offers, Moore said he has to play his way into getting an athletic scholarship. But he feels confident things will sort its way out as the season progresses.