RINGGOLD — It was approximately one year ago when COVID-19 restrictions put a halt to high school basketball in the Pittsylvania County region.
On Monday night, basketball tipped off again.
A pair of key runs in the first and third quarter from the Wildcats, along with their strong defensive efforts off the boards, helped pushed Dan River past the Patrick County Cougars 63-46 in a nonconference matchup.
Dan River head coach Kenny Murphy said he was happy with the victory, but he felt like the team can build off of it to improve.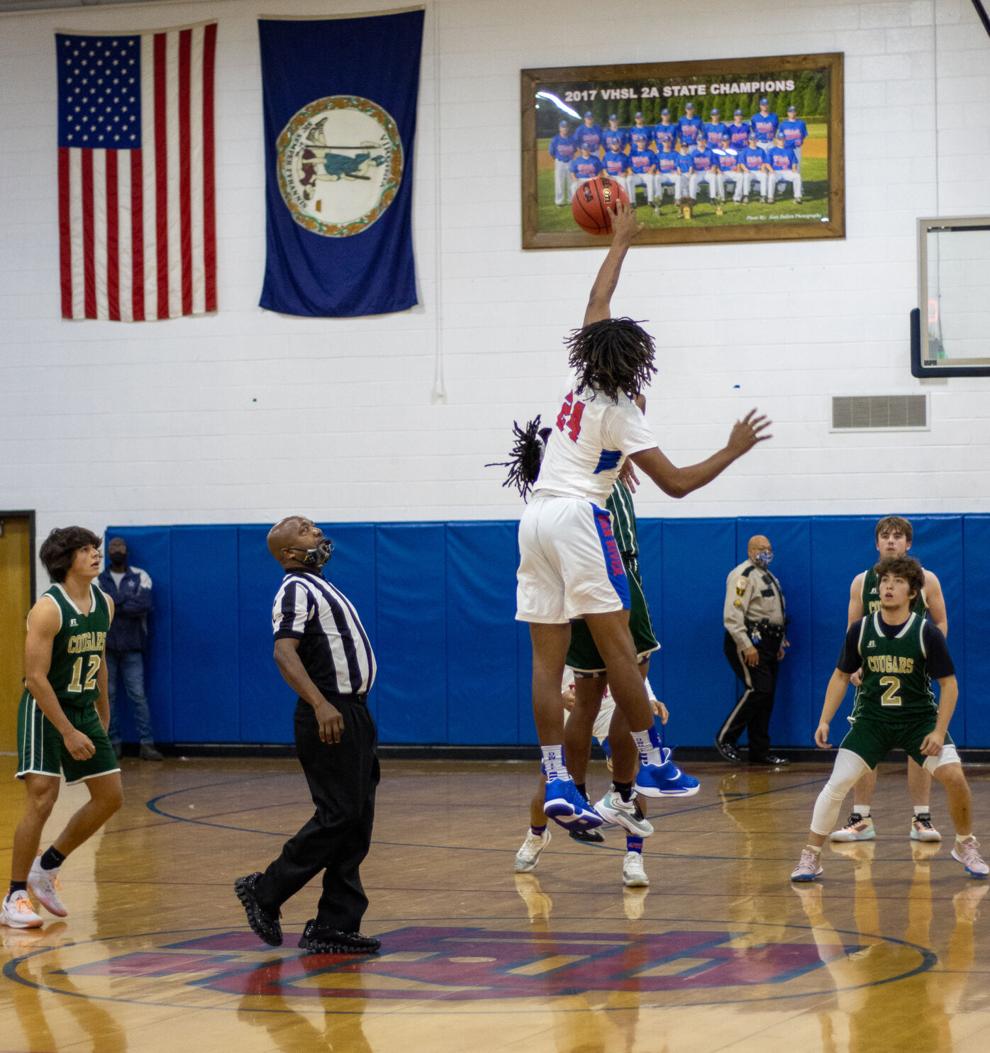 "We still got some work to do," Murphy said. "The kids played with a lot of energy and a lot of heart. Seen some good things and some things we'll try to correct when we get back to practice."
The Wildcats wasted no time in taking control right off the tip, cruising out the first quarter on a 17-4 run as they took advantage of the Cougars' turnovers and executed on fast breaks down the court. Dan River's Darius Dickerson was responsible for 10 of those 17 points, mostly coming off layups driving into the paint.
Dickerson would go on and shine for the Wildcats, leading the team in points with 20. He also finished with five assists, five rebounds and five steals.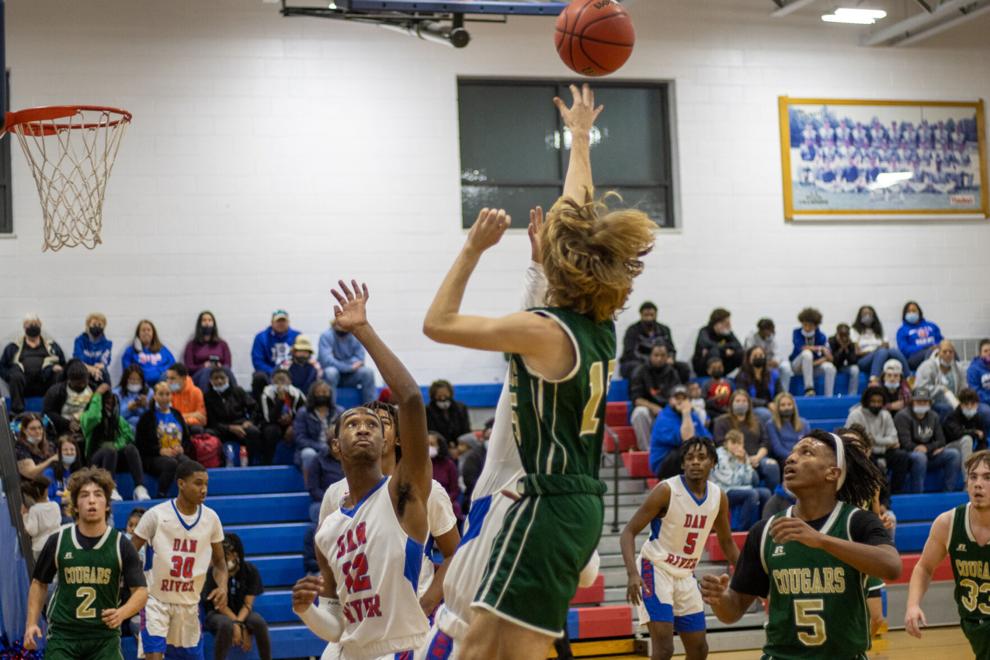 Up by 17 coming out of the half, the Wildcats quickly went on a 10-2 run in the first three minutes, extending their lead to 44-19. It forced the Cougars to use one of their timeouts to regroup.
"We always talk about the third quarter. The first three or four minutes of the third quarter is when we want to make our run, and then try to put that team on an uphill climb versus staying even with us," said Murphy. "It's one thing we talked about at halftime."
Prior to Monday night's season opener, the Wildcats were scheduled to play two scrimmage games to prepare for the 2021-22 season. However, their first scrimmage versus Halifax County, scheduled for Nov. 18, was cancelled. That meant their other game against Magna Vista, held on Nov. 22, would be their only opportunity to prepare.
Murphy said his team has improved defensively since that scrimmage.
"Our defense did a really good job of playing man to man defense," said Murphy. "We were 22 for 28 from the floor. And that's because [of] a lot of skills and a lot of layups."
The Wildcats dominated the boards throughout the night, collecting 26 rebounds, with center Jalil Deshazar leading the team with eight rebounds, six of them being defensive rebounds. Dickerson and TyLyric Coleman each notched five of their own.
Murphy emphasized the importance of rebounding and attacking the ball off the board.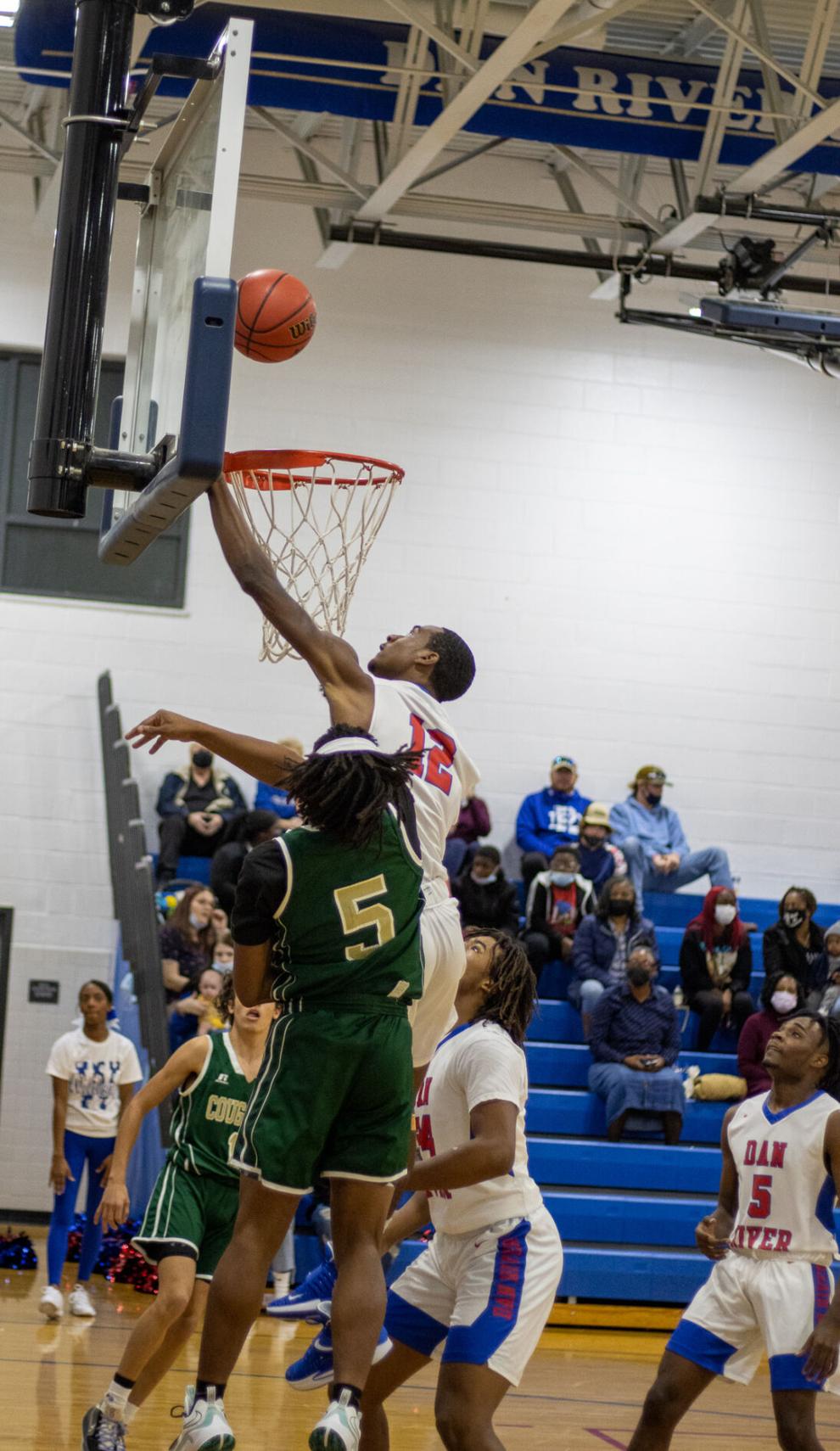 "We really want to stress on that," said Murphy. "You can't give too many teams second-chance opportunities, because it's not a good rule of thumb and you can end up losing games that way or let teams hang around [trying] to steal one from you. So, we do focus on the defensive end just as much as the offensive end."
Dan River ran away with the lead in the fourth quarter, outscoring Patrick County 9-3 with two minutes left in the game. The Wildcats' fourth was highlighted by back-to-back dunks from Deschazar and Coleman. Coleman also scored on an ally-oop layup.
With the game under control, some of Dan River's bench players saw some time on the court to gain experience. As substitutes came onto the court, players and fellow students encouraged those coming off the bench to play their hardest. One of the Wildcats who most players and students were rooting for was Dmajae Venable.
"Dmajae is one of these young guys that's been trying to make the varsity team in years past," said Murphy. "We give him an opportunity to play this year and it's going to help the team and it's going to help morale. He works hard in practice and he has improved a lot. And again, it's all about family. It's about cheering for each other and helping each other up because we know we are not that deep bench wise and experience wise.
"When they are not in the game, they cheer for them."
Jai Penn led the Cougars with 13 points. Demonter Hill followed up with nine and Peyton Stovall had eight.
Dan River will have a short road trip this Thursday, as the Wildcats travel to GW-Danville to take on the Eagles in another non-district matchup. Game time is 7 p.m.
Patrick County will return home on Friday to take on North Stokes (Danbury, North Carolina). Game time will be 8:30 p.m.