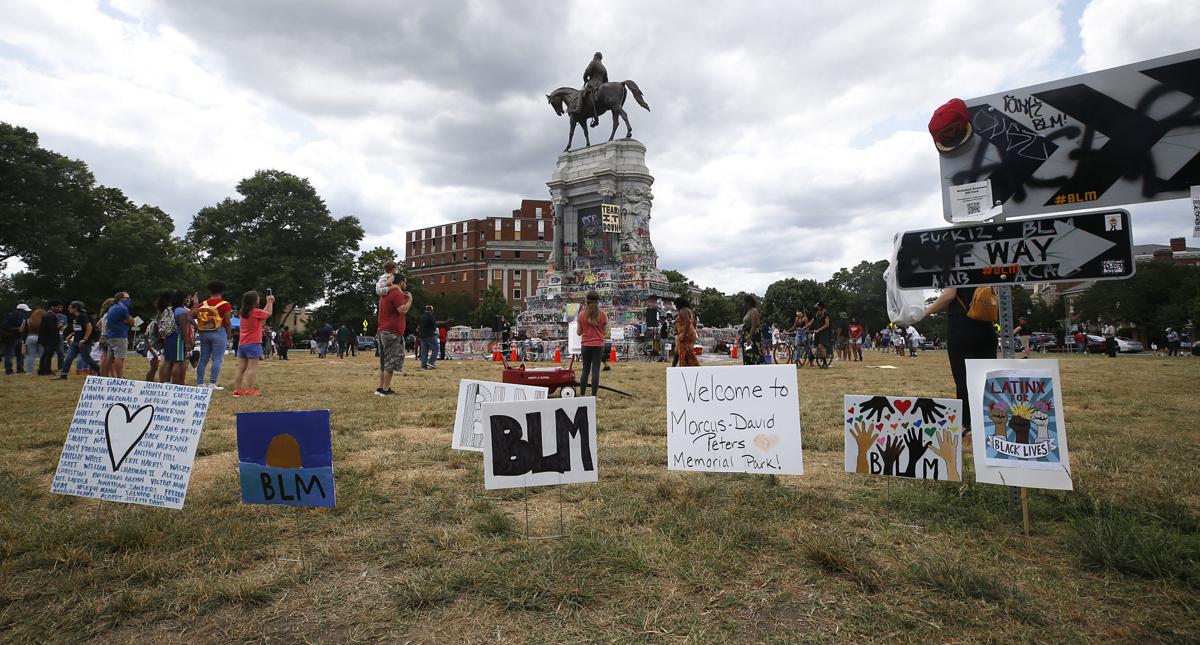 Richmond judge W. Reilly Marchant declined to rule from the bench Thursday in a legal challenge to Gov. Ralph Northam's planned removal of the Robert E. Lee statue on Monument Avenue, saying he instead will issue a written opinion. He did not say when that ruling would come.
"(The case) deserves a well-thought-out and well-reasoned opinion," Marchant said from the bench.
An injunction granted twice before by a different Richmond Circuit Court judge bars Virginia from removing the Lee statue, which Northam said last month he's directing the Department of General Services to do.
Marchant heard arguments for more than an hour Thursday from the state and a lawyer for a descendant of the signatories of the 1890 deed that signed over to Virginia the land the statue stands on, before saying he would not decide from the bench, thus keeping the controversial statue standing for now.
The judge was also scheduled to hear Thursday afternoon arguments in a separate legal challenge filed by five residents of the Monument Avenue Historic District.
The statue, the best-known Confederate symbol in the former capital of the Confederacy, has been the center of Richmond's activism during the months-long civil unrest spurred by the killing of George Floyd in the custody of Minneapolis police. While other Confederate statues on the city's famed street have come down, the 130-year-old Lee memorial remains.
Judge Bradley B. Cavedo, who previously presided over the case, extended the injunction indefinitely on June 18 in response to a lawsuit filed by William C. Gregory, the great-grandson of two signatories of the 1890 deed. The lawsuit argues that under the terms of the agreement and a legislature-approved resolution, the state is supposed to consider the monument and the area around it "perpetually sacred" and "faithfully guard it and affectionately protect it."
Another lawsuit, which five residents of the Monument Avenue Historic District filed this week, argues that removing statues on the street would decrease property values and hurt tax incentives. The statue is in a federally recognized historic district.
The broader neighborhood association supports getting rid of the statues.
The four others on Monument - of Stonewall Jackson, Jefferson Davis, J.E.B. Stuart and Matthew Fontaine Maury - have been removed. The city owns those statues, while the state owns the Lee monument.
The Lee memorial continues to draw onlookers, with many marveling at the graffiti that covers the pedestal.
(This is a developing story. It will be updated.)
(804) 649-6012
Twitter: @jmattingly306​
Be the first to know
Get local news delivered to your inbox!