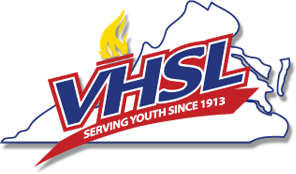 The Virginia High School League delayed a decision on fall sports until July 27, but offered three plans for consideration, none of which involve playing football this fall.
In discussion among executive committee members, one plan stood out as a favorite of that group. That plan moves fall sports to the spring, and attempts to play all three seasons in a condensed timeframe. The approach buys more time and provides more flexibility with so much uncertainty surrounding the coronavirus pandemic.
"We may be much better off come January than we are now," VHSL executive director Billy Haun said. "We may not be better off in January.
"We heard a guy at our national conference two weeks ago speak, a guy from the NCAA, and he actually said people should expect Phase 3 to last through next summer. He does not see Phase 3 going anywhere until after the summer of 2021. We may put this off and have this condensed schedule, and even in the spring we may not be able to play the level 3 athletics. But it does give us the possibility it could change and be for the better."
The three models that were proposed were:
1) Leave all sports in their current seasons. Sports considered low- and moderate-risk, such as golf and cross country, would be allowed to play. High-risk sports such as football, field hockey, volleyball and cheer would not be played.
2) Switch the fall and spring seasons. Low- and moderate-risk sports allowed to play in the fall would be baseball, softball, soccer, tennis, and track and field. Boys and girls lacrosse, considered high risk, would not be played.
3) Start play in mid-December with winter sports, followed by fall sports and spring sports, all in compressed seasons. Winter sports (basketball, gymnastics, indoor track, swimming and diving, and wrestling) would start on Dec. 14 (first contest Dec. 28) and run until Feb. 20. Fall sports (football, competition cheering, cross country, field hockey, golf and volleyball) would run from Feb. 15 (first contest March 1) to May 1. Spring sports (baseball, softball, boys and girls lacrosse, boys and girls soccer, boys and girls tennis, and track and field) would run from April 12 (first contest April 26) to June 26.
Haun said compressing the seasons in the third model means teams probably would play "about 60% of the games they normally would play." State playoffs could be reduced or eliminated.
Until a decision is made, offseason practices can continue as currently structured.
During a June meeting, the league also postponed a decision, saying more time might help with so many unknowns: COVID-19 data, social distancing guidelines, how schools will open and other issues.
The following month didn't provide much clarity: coronaviruses cases in Virginia are increasing slightly, mostly in the eastern part of the state; physical distancing and limits on crowds remain in place for indoor and outdoor sports; and some school districts haven't announced plans for how they're going to conduct learning. The Richmond School Board decided Tuesday to have fully virtual learning in the fall instead of in-person instruction.
The first two models have obvious drawbacks. The first allows only competition in golf and cross country. Football would not be played, which seems a non-starter since it is a major driver for funding athletic departments.
In the second model, boys and girls lacrosse would not compete. If there's a resurgence of the virus and sports are shut down, "those seasons would be … ended at that point," Haun said, meaning all spring sports could lose their seasons for the second year in a row.
Haun said getting schools open "would be a big positive before we start trying to mix in scholastic activities." Unresolved questions, he said, are how schools will handle sports if they don't have students physically in school; practice and transportation issues; and what happens if there's a COVID-19 outbreak within a school or a team.
Shannon Butler, the executive committee chairwoman and principal at York High School, said the biggest thing for her was trying to "provide opportunities for our kids to have an opportunity to play at some point. I think that's so important for many reasons, mental health, just getting them back to some sense of normalcy."
But she added if kids aren't physically in school, "I don't know how I can get them here for practice and to compete in athletics."
Thomas Dale football coach Kevin Tucker, who is on a football coaches committee, said recently that coaches were in unison wanting to preserve as many regular-season games as possible so their athletes have full or nearly full seasons, everyone can get the same amount of exposure to college recruiters, and schools can help fund their athletic budgets.
If playoffs have to be cut back or cut out, "so be it," he said.
Haun said one possibility is using a "bowl week" instead of playoffs. Using a point system, the top two teams in a region would be paired, the next two would be paired, and so on, in bowl games.
"That would maximize the number of games we could play in a season," Haun said. "It would also give sort of a playoff-type atmosphere, sort of a culminating event to end the season with. And everybody would be involved because if you do playoffs, people get eliminated and aren't going to get to maximize their full season. With this model, everybody would be in and you'd be matched against somebody who's playing at the same level."
"We have to remember nothing is going to be normal," Haun said. "At some point we have to be grateful to have the opportunity to do anything, to play anything.
"There's going to have to be some concessions made. The schedules may not be how we want them, who we're going to play, how we're going to play. But if we can get our kids on the field and participate and have the opportunity for physical and mental health to help them out and be social, provide those opportunities, I think we have to look at that and grasp that and take what we can get and make the best of what we've got."