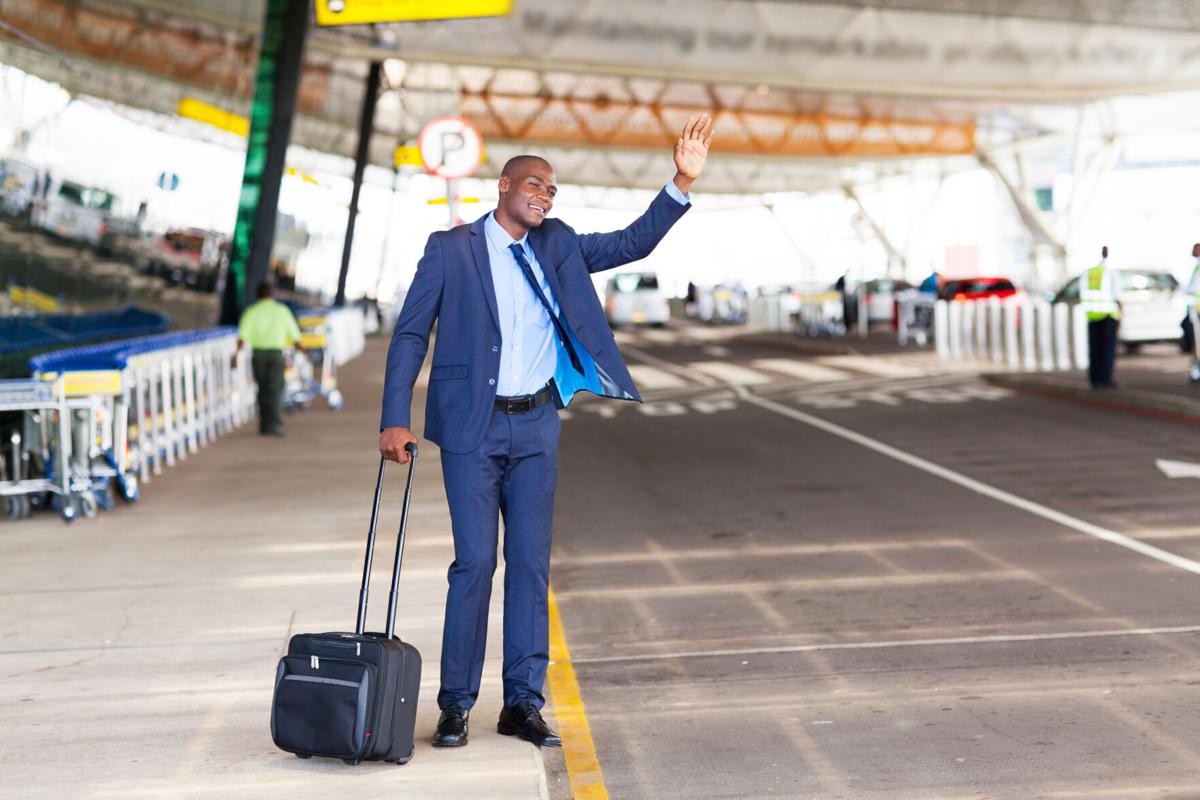 An old-time major league pitcher once said he worried about only two types of batter — righthanders and lefthanders. It's the same with airports: Only two kinds of airports present hostile environments: origin and destination. As I covered previously, origin airports are often the worst, but destination airports present their challenges, as well. You can't avoid all of them, but you can avoid some of the worst problems.
1. Schedule. Even before you get there, you can ease destination airport problems by scheduling your trip to minimize hassle — at least when you have choices:
• In a multi-airport city, try to book yourself to the most convenient airport — closest to your final destination, the smallest and easiest to navigate, the one with the best access to downtown, or some combination.
• Try to avoid arriving at local rush hours. This is important almost everywhere, but it's especially important to avoid morning rush hour arrival on overnight flights. You'll fight the worst of the day's traffic getting to your final destination, and if you're staying in a hotel, your room probably won't be ready. I can't tell you how many times I've passed through London hotel lobbies at about 10 in the morning where a bunch of jetlagged travelers sat around the lobby, with their baggage, waiting for a room to open.
• If you can't avoid an early morning arrival, and you're eligible for an airport lounge program, you might be able to use a post-immigration "arrivals lounge" located at a few big airports. Use a lounge finder to see if you can use one.
2. Getting to Where You're Going. Unless someone is meeting you, solving the "last mile" transport riddle can be a problem at any unfamiliar airport. You need to solve that riddle before you get there, not after you arrive:
• The "gold standard" for last-mile transport is a taxi or a private one-seat ride such as Uber, taking you directly from airport to your hotel, office, or house door, with no intermediate schlepping. But cab and ride rates vary tremendously, depending both on distance and local rates. In the U.S., distance is the primary factor, with rates that soar from remote airports. A cab from airport to city center ranges from about $17 in San Diego to $60 at Washington/Dulles. Cab or ride rates are much higher at some remote foreign airports, such as $160 from Tokyo/Narita or London/Gatwick. On the other hand, cabs are inexpensive in China — for example, $25 in Shanghai. Nevertheless, no matter what you expect to be your final choice, the cab/ride rate is the measuring stick. Check current rates at taxi fare locators such as Ride Guru (rideguru.com), Taxi Fare Finder taxifarefnder.com), or World Taximeter (worldtaximeter.com).
• Next, check public transit options. The best way to locate them is to look at the airport's website. Every airport website I've ever seen includes a page or two about local access, usually with links to appropriate transport services.
• Often, the next-best option to a cab is a shared-ride door-to-door shuttle. Unless you're headed for the first stop, a shuttle takes longer than a cab, but at the fraction of the cost. Airport websites list shuttle operators and usually link to their websites for fare information.
• Rail access can often be your best option, especially at the more remote airports. In the U.S., 24 airports feature rail service: light rail at Baltimore, Dallas-Ft. Worth, Minneapolis-St. Paul, Phoenix, Portland, Salt Lake City, Seattle-Tacoma, and St. Louis; metro or regional rail at Atlanta, Boston, Chicago/Midway, Chicago/O'Hare, Cleveland, Denver, Miami, New York/JFK, Newark, Oakland, Philadelphia, San Francisco, Washington/Dulles next year, and Washington/Reagan, with infrequent rail service at Burbank and Providence. But light rail and metros can be very crowded at rush hours, and few provide facilities for baggage.
Keep in mind that transport other than cabs/rides is priced per-person: A stiff taxi/ride fare could be a non-starter for a single traveler, but divided by two, three, or four, it's often low enough to tip the scales.